Brien Shamp's Recommended Resources
On this page I have listed several products that I recommend for optimal health, fitness and wellness. In the interest of full disclosure, I am an affiliate for some of these products which means I make money off of them. Please note that I would never, ever compromise my integrity and endorse a product that either myself or my clients don't use. If you are interested in any of the products below, I would really appreciate you buying them through my site. Thanks and I appreciate your continued support!
Contact Email Addresses
New Membership Questions – sales@brienshamp.com
Account & Billing Support – billing@brienshamp.com
Member Tools
Daily Nutrition Record
Daily Workout Videos
Transformation Photo Guidelines
Articles & Information
Brien Shamp's Coaching Corner
Informative articles and audio recordings of coaching calls (online lifestyle and nutrition course sessions held by Brien Shamp and guest speakers.)
Brien Shamp's Blog
Here you'll find all kinds of recipes, diet and fitness tips, training suggestions and more.
Health Care Practitioners
Chiropractors:
In addition to Chiropractic care, the practitioners below do manual therapy (massage ) techniques. They are all great for pain reduction.
Belmont:
Dr. Mark Daly: http://www.yelp.com/biz/mark-daly-dc-belmont?osq=dr.+Mark+daly (650) 787-1638
Mark combines applied kinesiology (muscle testing) with muscle activation techniques and has the ability to hone in on the root cause better than most. Mark is gentle and knowledgeable.
San Mateo:Dr. John Lu, D.C., – San Mateo: https://www.yelp.com/biz/chirofit-rehab-san-mateo-6 650-576-7521
Dr. John Blenio, D.C., A.R.T.- San Mateo: www.highamplitudehealth.com (650) 735-1716
San Carlos:
Dr. Cameron Fort: www.yelp.com/biz/cameron-t-fort-dc-san-carlos
Dr. Eva Chu: www.yelp.com/biz/eva-chiu-dc-san-carlos#query:dr.%20eva%20chiu
Redwood City:
Dr. Amie Gregory, D.C., C.C.E.P., C.M.T.- Redwood City: www.yelp.com/biz/precise-moves-chiropractic-redwood-city?osq=Dr.+Amie+Gregory (650) 353-1133
Sports Medicine Surgeons:
Orthopaedic sports medicine is the investigation, preservation, and restoration by medical, surgical, and rehabilitative means to all structures of the musculoskeletal system affected by athletic activity. The phrase "sports medicine" is not specific to one career/profession. It instead, encompasses a group of professionals from various disciplines whose focus is the health of an athlete. Athletes can be all ages and play on all different levels (youth, high school, collegiate, recreational, and professional). (source Wikipedia
Redwood City (Stanford Health Care)
Dr. Dev Mishra: https://stanfordhealthcare.org/doctors/m/dev-mishra.html (650) 498-7555
Dr. Mishra is the sports doc I recommend if you have an  injury and you don't want surgery. He will only recommend surgery as a last resort.

Massage with Added Stretching:
Susan Fleming – Belmont: www.TheRelaxationCenter.com (650-591-2303)
Susan is my "go to" massage therapist. I have a standing monthly session. She is booked 6 weeks out due to high demand.
Bua Thai Wellness Center-San Mateo: www.yelp.com/biz/bua-thai-wellness-center-san-mateo-2
Highly recommended, great combination of deep massage and stretching. Bonus: Inexpensive!
Aaron Parnell – San Mateo: www.yelp.com/biz/aaron-parnells-reposturing-dynamics-san-mateo
Great for when you have an issue that won't go away. He is amazing with postural related issues. Very expensive, but a master in the art of re-posturing.
Physical Therapists:
Joey Salgado, PT, DPT, SFMA, TPI: www.progressivemotionpt.com (650-517-3639)
Progressive Motion Physical Therapy with two locations: Inside On The Move PT: 501 D Old County Road, Belmont, CA 94002 (TUES/THURS/FRIDAY) & Inside Crossfit Kura: 708 S Railroad Ave, San Mateo, CA 94401 (MON/WED).
Lori Yu has been a Physical Therapist for 20 years and she specializes in treating pelvic floor dysfunctions such as urinary leakage, pelvic pain and core instabilities that can lead to low back pain, poor posture and diastasis recti (splitting of the abdominals).
Credentials:
• Bachelor of Science, Physical Therapy – Daemen College
• Certificate of Achievement in Pelvic Physical Therapy (CAPP-Pelvic) from the American Physical Therapy Association (APTA)
• Clinical Nutritionist
• Yoga Instructor
• CPR certified
For more information you can call Lori at: 650-224-6886
Visit website at: www.yuphysicaltherapy.com
Email: lori@yuphysicaltherapy.com
Functional Medicine Practitioners:
Dr. Alex Trevisan – Brisbane: http://harmonyhealingarts.net (650-307-2644)
Dr. Alex is my "go to" for just about everything; pain, stress, sleep, suppressed immune system, lab work, gut issues, and supplementation testing.
Erin Garay: http://www.angelbirthdays.com
Erin is a Reiki Master. She helps her clients reduce stress to live the life they desire.
Acupuncturists:
Stephanie LaCarrubba – San Mateo: www.baytreewellnesscenter.com (650-344-8499)
Stephanie is one of the most nurturing souls I have met. She is a Nurse and Acupuncturist so she knows how to combine Easter and Western Medicine.
Dr. Alex Trevisan – Brisbane: http://harmonyhealingarts.net (650-307-2644)
Same as mentioned above, Dr. Alex is my go to for just about everything-pain, stress, sleep, suppressed immune system, lab work, gut issues, and supplementation testing.
NUCCA (National Upper Cervical Chiropractic Association) www.nucca.org
I recommend NUCCA for neck related issues (car accidents, a bad chiropractic adjustment in the past, strain in a shampoo bowl at a hair salon) and also when there is a leg discrepancy or when other treatments have failed.
Dr. Pete Tsigileris – Redwood City: www.bayareanuccacare.com
Food Products & Supplements:
Designs for Health Nutrition Food Products & Supplements
My most recommended products from Designs for Health are PurePaleo (Grass fed beef protein powder), PaleoMeal (whey protein powder), PurePea Vanilla (pea-based protein powder), Cocommune Fiber Bars (a great snack bar that tastes like a dark chocolate almond joy), Chocolate Mint Fiber Bars (great snack bar that tastes like a thin mint cookie), 14 Day & 21 Day PaleoCleanse Plus Detox Kit, Betaine HCL (a supplement that helps to digest animal protein) and Digestzymes (an enzyme supplement that helps to break down a variety of food to improve digestion).Read More Information
Metagenics Nutrition Supplements
The quality of nutrition products and supplements from Metagenics is excellent. I highly recommend checking out their Clear Change™ 10 Day Metabolic Detoxification Program (used in my 10 Day Detox Program). They also have an excellent fish oil supplement called OmegaGenics® EPA-DHA 500, and a top quality probiotic, UltraFlora™ Acute Care that is really great. Read More Information
US Wellness Meats
Our preferred partner, US Wellness Meats has a wide variety of quality foods. They make choosing healthy foods quick, easy, convenient, and less expensive than Whole Foods. Everything is already done for you and delivered directly to your front door!
Vital Choice Fish & Seafood Delivery

Many of you have heard about the dangers of fish and its related mercury toxicity. My family and I have been using Vital Choice for our fish source for over 5 years and it is truly amazing. Vital Choice captures the fresh-caught quality of fine, sustainably harvested Alaska Salmon and other Alaska and northwest Pacific seafood and delivers it right to your door. It is sushi-grade quality you can trust. Read More Information
Nikki's Coconut Butter
Another excellent product that I highly recommend. The flavors are fantastic, and this coconut butter is GMO free, soy free, dairy free and Paleo-friendly!
Aquasana Filters

Water filtration is very important to ensure that the water you are drinking and bathing with is free from bacteria, sediment and other chemical contaminants. I highly recommend Aquasana Filters for all your water filtration needs.

Health Programs:
Gluten Summit
More than 300 symptoms could be caused by the consumption of gluten, yet a very small percentage of the population knows it could be fueling the cause. That, my friends, is the ultimate reason why "A Grain of Truth: The Gluten Summit" is so important: To help those potentially return to health who have no idea what is fueling their ailments, including you. Read More Information
Fitness Products: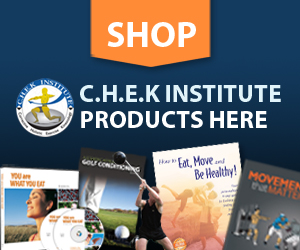 C.H.E.K. Institute Fitness Products
Paul Check's C.H.E.K Institute has an extraordinary array of super effective fitness products including courses, training DVDs, healthy food products. Some that I recommend are:
Perform Better Fitness Products

Perform Better carries all of the same equipment I use, including the TRX, kettle bells, foam rollers, ropes, medicine balls, and more. They have excellent quality products and great prices. Highly recommend purchasing from them for your home gym needs to supplement your training program.
Omron HBF-514C Full Body Composition Sensing Monitor and Scale
This scale is great for measuring your own body composition at home. Note that it's really important to use the same device for measuring your body composition.
Recommended Fitness Events

Signing up to take part/compete in a fitness event is an excellent motivator! Click here for the Team Shamp Fitness Event Schedule.
Reebok Spartan Obstacle Races

Tough Mudder Events
Lifestyle/Relationships Workshops

The Queen's Code Workshop
(The most up-to-date version of what was once called Celebrating Men, Satisfying Women®)
The Queen's Code is both the secret code to men and a code of honor for women, in relating to themselves and others. Rediscover men — with compassion, understanding and the ability to get what you need from them with less effort and more satisfaction for both of you. This On Demand webinar program leaves women with a deep appreciation for the natural synergy possible between the sexes. Rock your world — transform your relationship to men forever.