Welcome to Day 21 of the Purification Program.
Well, the final day of your purification program has finally arrived.  Don't be tempted to come off early, stay strong and finish out the program.  After all, you've worked this hard for 20 days.
How Should I Feel Today?
On your final day of the program, you should find that you are feeling great and probably thinking a little bit about how you are going to miss how wonderful you have been feeling.  Well, the wonderful feelings do not have to end.  If you apply the tips we have been sharing and extend your newly developed habits into your everyday life, the good feelings can continue.  Remember how much energy you have now and how well you have been sleeping.  Once you start to reintroduce foods and resume some of your old habits, think back to this point and you may just find that a Coke or Twinkie just isn't worth it!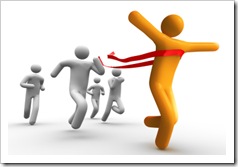 Weight Loss
Do you want to continue losing weight even though the program is ending?  A simple tip is to continue using SP shakes as meal replacements.  You can replace up to two meals a day with shakes depending on how aggressive your weight loss goals are.  Your other meals should conform to the 40-30-30 rule.  40 percent of calories from carbohydrate, 30 percent from protein and 30 percent from fat.  A chicken caesar salad is a good example of a meal that meets these percentages.
Reminders
Have you acted on all of our recommendations?  If you have, you are prepared to conclude the program and move on to the re-introduction of additional foods.  If you haven't, or perhaps you couldn't get an appointment with your doctor for a few days, remember, you can stay on the program as long as you desire.  It is actually quite healthy to continue doing SP shakes and the other supplements daily.  Suggested dosages are below, however, you should also consult with Brien to ensure this is the best protocol for your situation.
| | |
| --- | --- |
| SP Complete | 2 tablespoons (scoops) per shake |
| Whey Pro Complete | 2 tablespoons (scoops) per shake |
| SP Green Food | 2 capsules 3 times per day |
| Gastro-Fiber | 3 capsules 3 times per day |
| Gymnema | 1 tablet 3 times per day or 2 tablets twice per day |
| Tuna Omega-3 Oil | 2 perles 2 times per day with meals |
Recipe of the Day
Blackened Ahi Tuna
Tip: Make sure you buy the freshest possible sashimi grade tuna, and serve it rare or medium rare for the best flavor.  Sear the fish in a cast-iron skillet, so that it is cooked on the outside, but still pink on the inside.
Calories: 507; Fat: 23g; % fat calories: 41%; Carbohydrate: 15g; Protein: 62g
Ingredients: 
| | |
| --- | --- |
| – | 4 7-oz center cut ahi tuna filets |
| – | 1/2 teaspoon fresh ginger root |
| – | 1/2 oz each, sea salt & garlic powder |
| – | 1/2 teaspoon fresh garlic, paprika, onion powder |
| – | 1/4 cup white wine vinegar |
| – | 1/4 oz each, black pepper, white pepper |
| – | 1 dash fresh lime juice |
| – | 1/8 oz each, cayenne pepper, thyme, oregano |
| – | 3/4 cup olive oil |
| – | 3 tablespoon wasabi |
| – | 3 fluid ounces water |
Directions:
| | |
| --- | --- |
| 1. | Preheat cast iron skillet. |
| 2. | Rub filets with Cajun Blackening Spice. |
| 3. | Sear both sides (no butter or oil needed) until rare or medium/rare. |
| 4. | Paint plate with Wasabi Vinegar. |
| 5. | Cut filet into 2 triangular pieces; overlap. |
To make Cajun Blackening Spice: Combine salt, garlic powder, paprika, onion powder, black, white and cayenne pepper, thyme and oregano.  Mix well.
To make Wasabi Vinaigrette: Combine wasabi with water and put in blender.  Add grated ginger, garlic, white wine vinegar and lime juice into the blender and drizzle in oil while on high speed.  Adjust seasoning with salt and pepper.
What if I have Questions?
If you have questions about how you are feeling please remember that Brien is available throughout this program and can be contacted by phone at 650 654-4604.
If you have questions about suggestions in this email or the purification program in general, we have an on-staff purification specialist available to assist you.  Allison can assist with any questions you may have or general detoxification advice such as recipe suggestions.  She can be contacted at support@purificationsupport.com.
Supplement Regimen for Day 21
Required
| | |
| --- | --- |
| SP Complete | 2 scoops twice per day minimum up to 5 shakes per day |
| SP Green Food | 5 capsules 2 times per day |
| Gastro-Fiber | 3 capsules 3 times per day |
|   | Note: Your practitioner may recommend Colax or AF Betafood in place of Gastro-Fiber.  Please consult with Brien for details and dosages. |
Suggested
| | |
| --- | --- |
| Protein: | Whey Pro Complete (2 tablespoons twice daily) |
| Cravings: | Gymnema 1 tablet 3 times per day or 2 tablets twice per day |
| Omega-3: | Tuna Omega-3 Oil 2 perles 2 times per day |
DISCLAIMER
These statements have not been evaluated by the Food & Drug Administration.  These products are not intended to diagnose, treat, cure or prevent any disease.  Always consult with your health care professional before changing any medications or undertaking intense physical activity.
This email has been sent on behalf of your practitioner, Brien Shamp