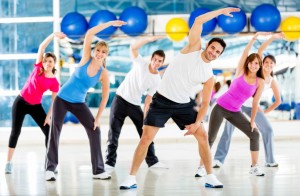 Have you ever been frustrated or confused by men?
Check out our first seminar at Belmont Personal Training & Nutrition for women only. Great event and it is FREE. Hurry and RSVP because space is limited.
Understand Men is a FREE seminar that delivers valuable information you can use right away. You will learn effective tools for creating satisfying relationships with all the men in your life, including boyfriends, husbands, fathers, sons, brothers, and co-workers.
You will learn:
-The unsuspecting ways men are responding to you, so you can create the response you want!
-How you can go from frustration and confusion to connection and peace with all the men in your life – no matter the age or the circumstance.
-2 Key areas of misunderstanding that cause hurt and disappointment in our relationships with men.
-How to register into Celebrating Men, Satisfying Women and receive discounts and bonuses offered only to women who attend our introductory event.
Understand Men is for women only.
Seating is limited. Reserve your space now!
Tuesday, August 31st at 7 p.m.
Belmont Personal Training & Nutrition
248a Harbor, Belmont, CA
Between Sanders Automotive & Belmont Cafe
RSVP to Susan Jensen (408) 910-7949 or Susan.Jensen@understandmen.com