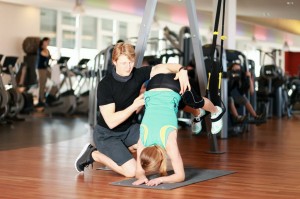 Burlingame Weight Loss Core-Cardio Workout of the Day 8/17/10-Fat Burning Core Workout
Advanced Warm-Up:
1. Quadruped with opposite Arm & Leg 5x 10s Hold
2. Bridge with Opposite Arm & Leg 5x 10s Hold
3. Obstacle Course Jog: 5 Min
Core Circuit: 1 Min each x3 Rounds
1. Band Wood Chops
2. Ball Kneel for Balance
3. TRX Hip Drops
4. Ball Lower Ab Curl with Ball
5. Side Step with Band-Bent & Straight Legs (30s each)
6. Hand Plank with Groin
Please add your comments below on the workout.
Contact us to start the 21 Day Rapid Fat Loss Program Today!
In Fitness & Health,
Brien Shamp & Mike Salemi
SF Bay Area Fit Body Boot Camp
www.SFBayAreaBootCamp.com
650-654-4604
P.S. Remember Every Saturday @ 7 am-FREE Community SF Bay Area Fit Body Boot Camp *We would like to see a big crowd to get the bay area fit. Please tell a friend.
P.S.S. Become a Fan of Brien Shamp and SF Bay Area Fit Body Boot Camp on Facebook