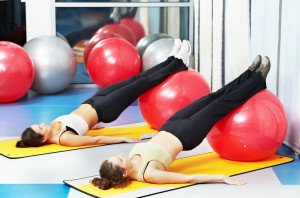 SF Bay Area Fit Body Boot Camp Workout of the Day (11/22/10 ) Repeat of 05/03/2010
Total Body Workout
Pre-Workout Core Training:
4 Point Tuck with Opposite Arm & Leg: 5x10s Hold x 2 Sets
Plank with Triceps Extension: 60s x 2 Sets
Workout: Perform the exercises below in circuit for 1 min for 2-3 sets
Prisoner Split Squats (30s each side)
TRX Rows with Rotation
Prisoner Squats
Triceps Ext. with Beam *Just drop elbows on this exercise * Not a press for the chest
Reverse Wood Chops with Plate (30s each side)
Leg Curls with Ball
*After each exercise above perform the following cardio movement for 1 minute:
Jumping Jacks
Mountain Climbers
Front-Back Jumping Jacks
High Knee Runs
In-In-Out-Out Footwork Drill
Forward-Forward-Back-Back Footwork Drill
For the first exercise everyone will do jumping jacks as the cardio exercise. For the second exercise everyone will do mountain climbers as the cardio exercise, etc.
If you can not see the video above go to: SF Bay Area Fit Body Boot Camp BLOG
Please add your comments below on the workout.
Contact us to start the 21 Day Rapid Fat Loss Program Today!
In Fitness & Health,
Brien Shamp
SF Bay Area Fit Body Boot Camp
www.SFBayAreaBootCamp.com
650-654-4604
P.S. Remember Every Saturday @ 7 am-FREE Community SF Bay Area Fit Body Boot Camp *We would like to see a big crowd to get the bay area fit. Please tell a friend.
P.S.S. Become a Fan of Brien Shamp and SF Bay Area Fit Body Boot Camp on Facebook