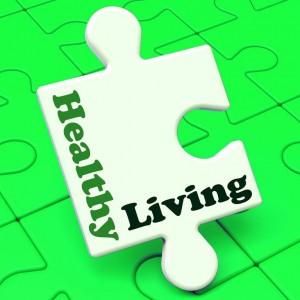 Happy December!
Wow, this year has went by fast. As many of you know, everyday is a new exciting challenge with two kids. Maya is now 3 and Miles is 9 months old. It has been about 3 years since I have gotten sleep so if anyone wants to get me a Christmas present, how about an overnight stay with the kids 🙂 They are both looking forward to Christmas! Gotta get shopping…
Speaking of shopping, if you would like to purchase a gift certificate for Personal Training, Nutrition & Lifestyle Coaching, the 21 Day Weight Management & Purification (DETOX) Program, or a Boot Camp Program let me know.
November & December are typically a time when many give up on getting into shape and healthy eating. Lot's of parties, alcohol and sugar everywhere. I highly recommend limiting the sugar consumption if you want to keep your body fat and weight down. Many are confused on what sugar is. I often hear, "I don't consume sugar." Sugar are carbs and carbs are sugar, so sugar is alcohol, grains like cereal, pasta, breads & cookies, and even vegetables & fruits.  Not all sugar is bad but we all have a limited ability to deal with sugar. When blood sugar levels are out of control symptoms are often fatigue, poor sleep quality, abdominal fat, stress, anxiety, pain, high blood pressure, diabetes and more. Exercise can assit you with the utilization of the sugar you are consuming, but it is much easier to eat a low sugar diet. Let me know if I can assist you with your nutrition.
Are you interested in a small group training program starting January 2011? We are going to start a TRX Boot Camp on Tuesdays & Thursdays at 5:30 pm for 50 min. Are you familiar with the TRX? It is one of the hottest fitness products in the last few years. Check out the TRX Training Center in SF: TRX We will be limiting the class to 8 people so we can really create the best training environment for RESULTS! E-mail me if you are interested so I can put you on the waiting list before the promotion goes out.
Here are some of the latest articles on www.BrienShamp.com:
I wish you the very best week.
Brien Shamp BS CSCS CMT CHEK NLC II
Personal Trainer, Nutrition and Lifestyle Coach
www.BrienShamp.com
www.MenloFit.com
650-654-4604
Become a Fan of Brien Shamp's Personal Training, Nutrition & Lifestyle Coaching on Facebook and SF Bay Area Fit Body Boot Camp on Facebook
Please write me a review on YELP for Brien Shamp's Personal Training, Nutrition & Lifestyle Coaching or SF Bay Area Fit Body Boot Camp