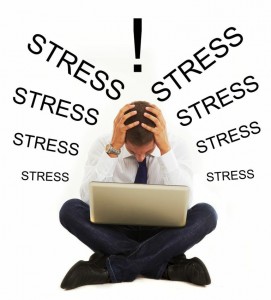 The holidays can become a stressful time, with places to go, presents to wrap and parties to plan. There is ample evidence that stress has a negative effect on your body and your metabolism. When your body is under stress it produces cortisol, a hormone related to the fight or flight response. This increase in cortisol causes weight gain, decreased metabolism and even depression.
This holiday season don't let stress get the better of you. Give yourself time to relax – you'll be leaner for it.
If you would like to talk about a FREE Game Plan to reduce your stress and to look and feel your absolute best in 2011, contact me today @ 650-654-4604 or beshamp@brienshamp-com.wp3.staging-site.io
I look forward to seeing you soon.
In Health, Fitness & Vitality,
Brien Shamp BS CSCS CMT CHEK NLC II
Personal Trainer, Nutrition and Lifestyle Coach
www.BrienShamp.com
www.MenloFit.com
650-654-4604
Become a Fan of Brien Shamp's Personal Training, Nutrition & Lifestyle Coaching on Facebook and SF Bay Area Fit Body Boot Camp on Facebook
Please write me a review on YELP for Brien Shamp's Personal Training, Nutrition & Lifestyle Coaching or SF Bay Area Fit Body Boot Camp