If you are

REALLY SERIOUS

about getting

RESULTS

, then come to the TRX Program!
Lose 10 Pounds And Tone Muscle Without Bulking! Guaranteed… Or Your Money Back!
What is TRX® Suspension® Training?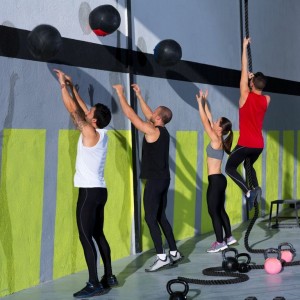 Born in the U.S. Navy SEALS and developed by Fitness Anywhere®, Suspension Training® is a revolutionary method of leveraged body weight exercise. Easily set up the portable TRX® Suspension Trainer and you are in control. Safely perform hundreds of exercises that build power, strength, flexibility,balance, mobility, and prevent injuries, all at the intensity you choose.
See the introduction to TRX video by the founder & Navy Seal, Randy Hetrick:

TRX Boot Camp is a  small group training program designed to increase your core strength, endurance, posture, metabolism,  muscle and overall strength. Another bonus is that you will drop fat given we are going to burn a lot of calories combining TRX movements with cardio, body weight, kettlebell exercises and more.
"I love my twice weekly TRX classes with Brien's colleague Kevin Defro.  I've done all kinds of fitness classes, worked with trainers, and this is a fun and very effective workout that is easy on my rehabilitating knees.  Nice that the TRX allows you to make the workout as hard or as easy as you want, and you can grow into it.  Kevin is a great leader and both he and Brien are such rich resources for health and fitness. "
Colleen H. San Carlos, CA
"In 2010 I became a regular attendee of the Pilates Reformer classes.  In the first six months I went from a size 12 to a size 6.  I thought I was in decent shape until I did the TRX demo in December with Kevin Defro.  I came away realizing that I needed a counter balance to the Pilates Reformer classes.  Sure I had a strong core but the TRX program took it to another level.  After 12 weeks with Kevin, TRX trainer, I can see the changes in my body.  Kevin is an excellent and knowledgeable trainer and motivator.  He keeps the workouts interesting and challenging.  I am leaner and have gained strength in my shoulders, triceps and upper back muscles but most important at the ripe age of 62 I have developed V shaped abs. TRX is the ultimate training system because it never ceases to push my body to its limits. I love and will continue to incorporate it my weekly workouts. "
Sandra
Days and Times:
Tuesdays and Thursdays at 6 am (50 min) (4 Spots Available)
Space will be limited to 12 people so we can  create the best training environment for RESULTS! This will be similar to a personal training session at 1/3 the cost.
$199/month (5 day cancellation)
*There are 8-9 classes per month so the program is only $20-25/class
You can also attend all locations below:
Community Street Jam in Redwood City-Redwood City Boot Camp, 849 Veterans Blvd: 6:00-7:00 am: Monday, Wednesday & Friday
 San Mateo Gymnastics in Belmont-Belmont Boot Camp, 1306 Elmer Street: 6:00-6:50 am & 7:10-8:00 am: Monday, Tuesday, Wednesday & Friday
Twin Pines Park @ The Meadow in Belmont -Belmont Boot Camp (Starting May 14th) 30 Twin Pines Lane: 9:30-10:20 am: Monday, Wednesday & Friday. *Baby Sitting Option Available @ 9:30 am Mondays & Wednesdays
*You can also attend the Menlo Fit Program 1x per week with this program: 600 Alma Street: 6:00-6:50 am, 7:00-7:50 am, 8:00 – 8:50 am and 9:00-9:50 am: Monday, Tuesday, Wednesday, Thursday & Friday.*No sign-up needed- just drop in.
 Free Saturday Class @ 7:30  am in Menlo Park Location: 600 Alma Street
Drop-In: $30/class *Only if available call 650-654-4604 prior

Instructors: Kevin Defro & Brien Shamp
To sign-up go to: TRX BOOT CAMP
Don't delay! There are limited spots available. Take action and achieve your goals in 2012!
"I am obsessed with TRX training. It is not only making me strong and lean, but it is challenging and fun. Kevin is an excellent instructor, focusing on form and execution of each drill. He works with each student to meet their individual strength and limitations. Since I began TRX training with Kevin at the beginning of February, I have lost 4% BMI. I look forward to continuing my training with Kevin and the TRX program.
Mara L.
Sign-up here: TRX BOOT CAMP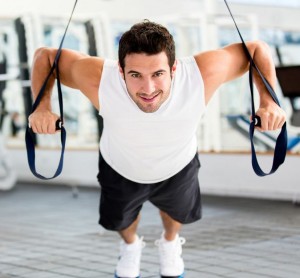 Call 650-654-4604 prior to Drop-In to RSVP