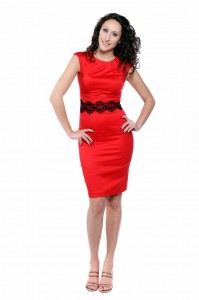 1/1/11
Happy New Year!
We made it! How was your 2010?
Did you move towards better health and fitness or spiral downwards?
What worked, what didn't?
What obstacles did you encounter?
What can you do in 2011 to reach your goals?
What do you really want to achieve this year?
Are your daily needs being met?
Who is supporting you on your journey?
How will you know if you are successful?
Do you need a weekly or monthly coach?
So many questions, but questions that need to be answered if you want to reach your goals in 2011. My wife, Chris and I will be working on our goals today with my new "Goal Success Form." This is something I do frequently, but it is very important that if you have a partner in life they do it also. We will both develop our goals individually and then create some family goals and a plan of action. E-mail me if you would like my Goal Success Form, so you can also plan for a successful 2011.
I am very excited for 2011 and I hope you are also. Lots of new stuff coming in 2011and bringing back some old stuff like the 4-Week Metabolic Tying Program and the 3-Week Group Detoxification Program. Soon, I will tell you about my NEW 14-Day Metabolic Reset (Beta Version) Coming to SF Bay Area Fit Body Boot Camp. I will be looking for a small group of "Beta Testers."
Shamp's Mini Boot Camp and TRX BOOT CAMP are now SOLD OUT. If you would like to join a small group training program for 8 people on either a Monday and Wednesday at 6:15 am or 6:15 pm, send me an e-mail to show your interest. The group will be for only 8 people and we will create the program when there are 4 for the group.
Here are some of the latest articles on www.BrienShamp.com:
I wish you the very best 2011!
Brien Shamp BS CSCS CMT CHEK NLC II
Personal Trainer, Nutrition and Lifestyle Coach
www.BrienShamp.com
www.SFBayAreaBootCamp.com
650-654-4604
P.S. Shoot me an e-mail if you want to meet for a FREE Consultation and to go over your Goals for 2011. I only have a limited amount of time for private coaching, so send me some times that work for you for a meeting.