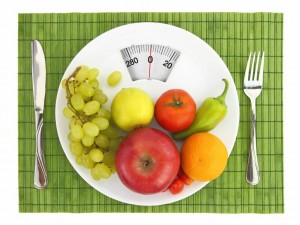 Here's a simple way to lose body fat and achieve optimal health in the New Year cook more meals at home. Take control of the foods that you eat. This is the first step toward reclaiming your body and boosting your metabolism.
Dinner doesn't have to be elaborate. Include lean protein, fresh vegetables and a whole grain that's it! Speaking of home cooking, a friend of mine, Marcie Dompier is doing a cooking class at whole Foods in San Mateo on January 20th! Here are the details:
Thursday, January 20th, 2011
Cooking without the Carbs (Vegetarian & Gluten Free) with Chef Marcie Dompier
6:30 PM – 8:30 PM $45 per person / Hands On!
Avoiding carbs? Not a meat lover? Keeping away from gluten? Still want creative, delicious meals? If so, this is the perfect class for you! Please join Marcie Dompier in the Culinary Center to create and enjoy these delectable dishes.
On the menu:
Noodle-less Vegetable Lasagna
Artichoke Hearts, Mushroom & Swiss Toppers
Multi-colored beet salad with goat cheese and toasted walnuts
Flourless Chocolate Lava Cake (no processed sugar added)
Space is limited to 14 max! Hands on class. Wine included. For Registration on the day of the class, please visit Customer Service.
Click here to REGISTER: COOKING WITHOUT CARBS!
In Health, Fitness & Vitality,
Brien Shamp BS CSCS CMT CHEK NLC II
Personal Trainer, Nutrition and Lifestyle Coach
www.BrienShamp.com
www.SFBayAreaBootCamp.com
650-654-4604
Become a Fan of Brien Shamp's Personal Training, Nutrition & Lifestyle Coaching on Facebook and SF Bay Area Fit Body Boot Camp on Facebook
Please write me a review on YELP for Brien Shamp's Personal Training, Nutrition & Lifestyle Coaching or SF Bay Area Fit Body Boot Camp