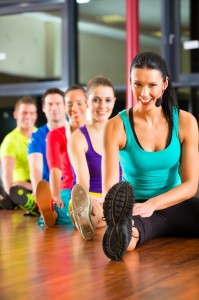 Happy Sunday !
So, what's up in 2011? I hope you have developed your goals and are moving towards success. If you have not started on your goals and a plan to get there you have to e-mail me today for my FREE Goal Success Form. This will allow you to create the life you desire in 2011.
It has been a crazy two weeks for me. The TRX Boot Camp and my Mini Boot Camp in the evening are SOLD OUT, the 6 am SF Bay Area Fit Body Boot Camp is full of energy and many are starting the 21 Day Fat Loss & Detox Program. There is still room in the 7:10 & 9:30 am Boot Camp Classes at San Mateo Gymnastics in Belmont. Try the program for a week for only $1: $1 Trial
Given the New Year and New Boot Campers I am a little behind on things, so the NEW 14-Day Metabolic Reset (Beta Version) for SF Bay Area Fit Body Boot Camp has been delayed. As I said in the last newsletter, I will be looking for a small group of "Beta Testers."
Menlo Fit Boot Camp had a good write up on "In Menlo": Menlo Fit
Check out my article, "What Can the Non-Sports Athletes Do to Stay Fit" in Parenting on Peninsula in the January 2011 edition. I now have a monthly column called Coaches Corner.
Here are some of the latest articles on www.BrienShamp.com:
Have a great weekend!
Brien
P.S. Shoot me an e-mail if you want to meet for a FREE Consultation and to go over your Goals for 2011. I only have a limited amount of time for private coaching, so send me some times that work for you for a meeting.
Brien Shamp BS CSCS CMT CHEK NLC II
Personal Trainer, Nutrition and Lifestyle Coach
www.BrienShamp.com
650-654-4604