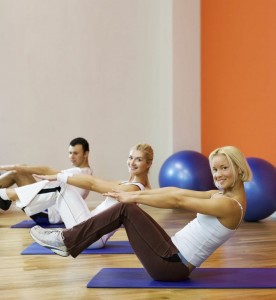 Happy February,
I have been a busy bee so far in 2011 and it has been awesome seeing so many new and old clients. My 14 Day RESET Program has created an exciting buzz, so much that I looked hard for a way to open it to a few more people.
There are only 3 spots left for the NEW 14 Day RESET TRX Program at my private training Studio in Belmont I announced yesterday. For more information go to Boot Camp updates below.
I am very excited to announce my NEW Boot Camp Program called Burlingame Fit at Accel Gymnastics. I am bringing back the SF Bay Area Fit Body Boot Camp 21 Day Rapid Fat Loss Program in celebration of the NEW Burlingame Fit Boot Camp Grand Opening March 2nd. This program is right up your alley if you want a complete program and fast results.
For more information go to: www.BurlingameFit.com
Business of the Month
Each month I will be doing an interview on a business that stands out above the rest. This month I chose Dr. Pete Tsiglieris from Belmont, Ca. Dr. Pete has been helping me create better alignment in my hips to improve my leg length. Unlike a typical Chiropractor, he has treated me without adjusting my spine. Most of his patients see him only 5-6x per year.
Check out the interview on Dr. Pete here: Business of the Month
Here are some of the latest articles on www.BrienShamp.com:
Join My Meet Up Group-Optimal Fitness Lifestyle
Have a great week!
Brien
In Health, Fitness & Vitality,
Brien Shamp BS CSCS CMT CHEK NLC II
Personal Trainer, Nutrition and Lifestyle Coach
www.BrienShamp.com
www.SFBayAreaBootCamp.com
650-654-4604
Become a Fan of Brien Shamp's Personal Training, Nutrition & Lifestyle Coaching on Facebook and SF Bay Area Fit Body Boot Camp on Facebook
Please write me a review on YELP for Brien Shamp's Personal Training, Nutrition & Lifestyle Coaching or SF Bay Area Fit Body Boot Camp