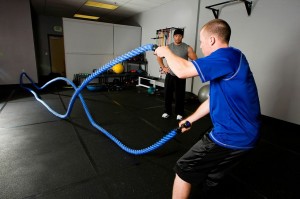 Yes, it's sad, but true. All those grueling hours you're putting into your workouts might be a complete waste of time. It's most certainly the case if you're not taking advantage of the "Golden Hour" – the crucial 60 minutes after your strength training session.
Here's a great explanation from Registered Dietitian Jayson Hunter:
Don't worry, though, because the solution is really simple – and for a limited time, it's FREE, too.
In Health, Fitness & Vitality,
Brien Shamp BS CSCS CMT CHEK NLC II
Personal Trainer, Nutrition and Lifestyle Coach
www.BrienShamp.com
www.SFBayAreaBootCamp.com
650-654-4604
PS – Yes, I'm a proud Prograde Partner.