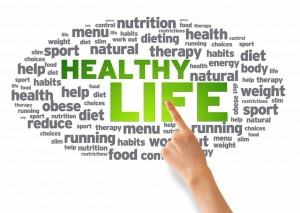 Source: Belmont Chiropractor Dr. Pete Tsiglieris: Dr. Pete
It's convenient to think of our bodies as machines that take in energy and are able to perform millions of different tasks. But seeing ourselves as mere machines overlooks one critical factor. You and I are self healing. Machines aren't.
It's this self-healing capacity that intrigued the very first chiropractor. Why was it that one man would get sick, when another working beside him, exposed to the same germs did not?
This led D.D. Palmer to question the prevailing germ theory of the time. It must not be the germ, but something intrinsic to the man,he surmised. Now we know that healthy individuals are perfectly equipped to handle just about any germ or virus that comes our way. In fact, your body is doing it right now without a single conscious thought from you.  Aren't you glad you're not a machine?
In Health, Fitness & Vitality,
Brien Shamp BS CSCS CMT CHEK NLC II
Personal Trainer, Nutrition and Lifestyle Coach
www.BrienShamp.com
www.SFBayAreaBootCamp.com
www.MenloFit.com
650-654-4604
Become a Fan of Brien Shamp's Personal Training, Nutrition & Lifestyle Coaching on Facebook and SF Bay Area Fit Body Boot Camp on Facebook
Please write me a review on YELP for Brien Shamp's Personal Training, Nutrition & Lifestyle Coaching or SF Bay Area Fit Body Boot Camp