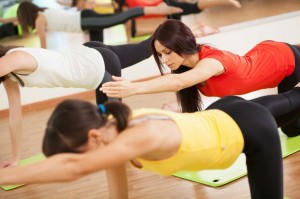 Happy  Thursday,
I hope you are enjoying the great weather in Cali.
As many of you know, every Saturday I lead a FREE Boot Camp in Menlo Park at Menlo Fit at 7:30 am. Once a month I am going to do an optional fundraiser. The first fundraiser will be this Saturday, May 7th for girls of Daraja Academy.Daraja Academy is a boarding secondary school for Kenyan girls with top academic scores and exceptional leadership skills, but no means to continue their education. The academy provides shelter, food, healthcare and counseling services.
These girls could use any help you can provide and since the class is FREE every Saturday, I am asking you for a small donation of even $5.
For those of you not in the area or who can't make it to the class, can you please donate $5 in the next 11 days on-line here: Daraja Academy
My friend Tara is committed to helping these girls and recently raised money for socks because they only get 2 pairs of socks per year. Her goal was to only raise $2500 and she already has $2300.
Please help me,help her to surpass her goal and help the girls of Daraja.
Tara says that any dollar amount makes a difference! You can either donate at the Saturday class on May 7th or help out on-line: Daraja Academy
At the site, you will see that Tara is doing a Bay to Breakers event for the Academy. If you would like to join the group for the event let me know and I will connect you with Tara.
Please invite all of your friends and family members to the Boot Camp this Saturday at Menlo Fit and let them know about the girls of Daraja Academy: Daraja Academy
Thank you,
Brien
Brien Shamp BS CSCS CMT CHEK NLC II
Personal Trainer, Nutrition and Lifestyle Coach
www.BrienShamp.com
650-654-4604
P.S. May 16th is the start of the NEW 10 am Fit Body Boot Camp Class in Burlingame. Interested? For more: 21 Day Rapid Fat Loss Program in Burlingame