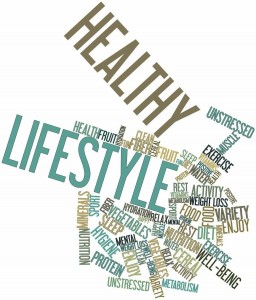 My business partner and friend Johnny Suarez is hosting a FREE Seminar "Piecing Health together through Holistic Nutrition-Lifestyle Coaching & Functional Lab Testing" this Wednesday, May 25th (6-7 pm).  If you are frustrated with current level of health & fitness let's learn some of the root causes of your pain and how to test for solutions.  Johnny and I have been working together for 8 years now,  and I refer him all my clients that need more detective work. Unfortunately, exercise and nutrition changes are just not enough. Also, traditional lab testing via blood can be helpful, but it only gives the health care practitioner one piece of the puzzle. This is evident given many people go to the doctor with a problem, get thousands of dollars of tests done (luckily insurance pays for most) and then are told the tests came up negative.
Johnny  has spent a great deal of time and money  learning the latest and greatest functional lab tests to help take out the guess work on why we are in pain, stressed, overweight, have trouble sleeping, depressed and more.
Come to the seminar on Wednesday night . Here is what you will learn:
Understand what the Functional Lab Testing model is, how it works, and how it can help you.
How Holistic Nutrition-Lifestyle Coaching works together with Functional Lab Testing.
The major body systems that are tested, commonly malfunction, and lead to symptoms.
How we get to a state of symptoms or disease.
How this approach can help break through challenging health issues.
Have a better understanding of all the systems of your body and how they work.
Your Speaker: Jonathan Suarez
C.H.E.K. Practitioner LV. 3
C.H.E.K. Holistic Nutrition & Lifestyle Coach LV. 3
Advanced Metabolic Typing Advisor
Functional Diagnostic Nutritionist
For the past 8 years Johnny Suarez has been educating and helping others overcome some of their most challenging health issues, and has helped many people achieve their health & fitness goals.
Over the course of his experience, Johnny recognized that a holistic approach was critical in helping people feel and look better. He coaches people through holistic nutrition and lifestyle coaching along with the use of functional lab testing to help them achieve their goals. If you want to learn how his model works and how it has helped others achieve health then this seminar is for you!
Space is limited, Only 30 Seats Available! Please call or e-mail to register for this event at: (650)995-7586 or jonnysuarez898@gmail.com
Specify for either 5/25 or the 6/8 seminar (6-7 pm)
 Address: Belmont Personal Training & Nutrition: 248 A Harbor blvd., Belmont 94002
*Located down the driveway between Belmont Café and Sanders Automotive
 I hope you can make it. Get to the bottom of your symptoms and test, don't guess.
Brien Shamp BS CSCS CMT CHEK NLC II
Personal Trainer, Nutrition and Lifestyle Coach
www.BrienShamp.com
www.SFBayAreaBootCamp.com
www.MenloFit.com
650-654-4604
Become a Fan of Brien Shamp's Personal Training, Nutrition & Lifestyle Coaching on Facebook and SF Bay Area Fit Body Boot Camp on Facebook
Please write me a review on YELP for Brien Shamp's Personal Training, Nutrition & Lifestyle Coaching or SF Bay Area Fit Body Boot Camp