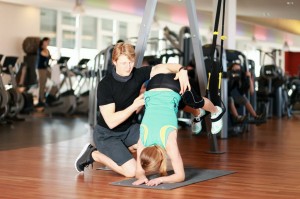 Happy Wednesday, June 15th!
I hope you are enjoying the sunshine. Is it really going to stay? Here is a good article I wrote back in 2004 on how to prepare for the season of the sunshine: ";Summer-Sun and Fun."
We all need a little more play time in the sun, which is evident from the epidemic of Vitamin D deficiencies. If you have not had a Vitamin D test in the last 6 months, ask your Doctor to test you ASAP. You can also do it own your own here: www.directlabs.com.
The test is only $59 and this information may explain why you are not feeling your best. Vitamin D deficiency can lead to a host of problems: depression, bone weakness, obesity, infertility, asthma, hypertension, heart disease, weakened immune system, 16 types of cancer, and dying from any cause (Dr. Mercola: "Vitamin D The Master Key to Optimal Health")
If you are now ready to get fit for the summer and to finally drop your unwanted weight, lose inches off your waistline, firm and tone your body FAST, try my Burlingame or Belmont Boot Camp for 1 Week for only $1: 1 Week for $1
There is a new 7:10 am MWF class in Burlingame starting on Monday, June 20th.
In this newsletter, you will see an article on "5 Rewards of a 5K" and a new Salmon Wrap recipe below. Check it out and let me know what you think.
Check out my website for the latest articles: www.BrienShamp.com
Have a great Wednesday.
Brien