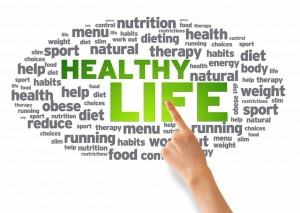 Happy Monday, August 1st!
I am writing this newsletter on Sunday afternoon, while on break at the Miss CA Teen Program for National American Miss in Santa Clara. I was invited to be a judge for the event, and honestly I did it for the experience. I am not a big fan of pageants, but this has been an amazing experience.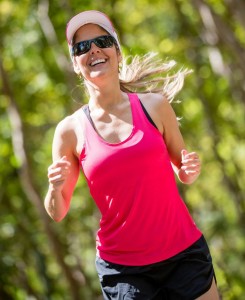 The girls are scored on an interview, personal speech and formal wear competition. No swimsuits and everything is very tasteful. The goal of the competition is to improve the poise, self-confidence and communication of girls, so they will be better prepared for whatever they choose to do in life.
In the interview I asked about 200 girls, aged 13-20, what drives them for success and what they are doing to serve the community. For the most part, I was extremely impressed by the girls I interviewed and through this I am even more motivated to be a better Father.
Parents have a massive influence on their kids and I feel that I need to step it up to help give my kids the poise, confidence and communication skills they need to succeed in this world. As you know, it is a tough world out there, especially in today's times. For information on this pageant go to: http://www.namiss.com/
For the first half of August I decided to bring back the 14 Day Reset Program. This was a hugely successful program in helping people RESET their metabolisms by simply committing to14 days of exercise, nutrition & lifestyle changes.
You may be thinking, what can be accomplished in only 14 days. Interestingly enough…a lot. Mentally, 14 days seems doable and then people are ready to commit for longer because they typically achieve so much in so little time. Most experience weight & fat loss, greater tone, improved energy, mobility, better sleep, and more in only 14 days.
For more on the RESET Program go to: RESET
Registration ends August 14th or whenever 15 people sign-up. You can start your 14 days at any time.
If you haven't checked out Prontandim yet, view the videos here: Protandim. Unlike most other supplements, the science on Protandim is solid -7 peer reviewed studies, and 15 more from major universities, including Harvard, are currently under way.
16 people are now committed to the Tough Mudder event in Squaw Valley September 18th. There is still time to prepare for the 10 mile obstacle course located here: Course For more info and to sign-up go to: Tough Mudder
Save the date for August 28th if you want to attend my Summer Party at Twin Pines Park in Belmont. This will be a family event for all my clients and email subscribers.
Here are some workouts for you to try at your home, the gym or during your vacation: Boot Camp Workouts. Many of the workouts require little equipment.
In this newsletter, you will see an article called "Get to the Bottom of Your Weight Gain" and a new Spinach, Mango, and Red Quinoa Salad (with Chicken) recipe below. Check it out and let me know what you think.
Check out my website for the latest articles: www.BrienShamp.com
Have a great week and a fabulous August.
Brien