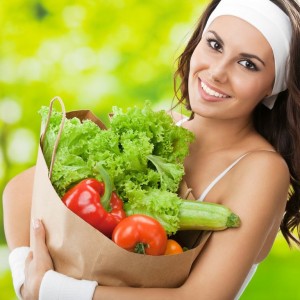 Happy Thursday, September 15th!
It has been a busy first half of the month! Welcome to all my new Boot Campers and 10 Day Detoxers. I have been hearing about great success from so many people.
The RESET Program, which is a gluten free, pasteurized dairy free and low sugar nutrition & lifestyle program I created (comes with my boot camp programs) has been producing awesome RESULTS. Congrats to Kendra who just lost 5 pounds in less than a week by simply reducing gluten, pasteurized dairy and focusing on organic low sugar fruits, veggies, beans and animal proteins. She isn't counting calories and eats as much as she wants of the approved foods. The objective is to balance blood sugar levels as much as possible. To do this frequent feedings of low sugar foods is ideal. To be successful you must plan & prepare and if you are hungry you are on the wrong program!
If you are confused about what you should be eating, how to prepare foods, how to combine foods and why you are not losing body fat with your exercise program or why certain conditions (like stress, high blood pressure, digestive problems, sleep issues, etc) are not going away, I invite you to spend 8 hours with me learning about Metabolic Typing.
This 8 Week Group Program starts September 28th and is every other week for 4 weeks. I am teaching this program for the San Carlos & Belmont Parks & Rec. Dept. at my studio in Belmont and I am opening it up to my email subscribers also. It has been about 3 years since I have last taught this program in a group and many have told me to bring it back.
Metabolic Typing is not for everyone. It is not a quick fix, Detox, fad diet, etc. It is a educational process (similar to attending a nutrition & lifestyle class at a major university, but customized for you (good luck finding a class like this at a university). You can Put An End to the Confusion About What Diet is Right for YOU and Which Supplements YOU REALLY Need!
I have been teaching this program for about 10 years and at first dove head first, backed away and now I am realizing that I really do function better when following my Metabolic Typing Diet. Sometimes the solutions to your problems are right in front of your eyes. Life is truly a journey.
Metabolic Typing allows you to know how to select just the right body fuel, foods, food combinations and nutrients that will enable your body to function at peak efficiency.
Here are some of the topics we will cover in the 8 week – 8 Hour Program:
Your customized nutrition plan
Food intolerances and allergies
Optimizing Immune Efficiency
The benefits of sunshine and more.
Listen to a FREE audio from the developer of Metabolic Typing and see more information about the program here: Metabolic Typing Group Program.
In this newsletter, you will see an article called "4 Ways To Burn More Fat" and a new Cobbler recipe below. Check it out and let me know what you think.
Check out my website for the latest articles: www.BrienShamp.com
Have a great Thursday!
Brien