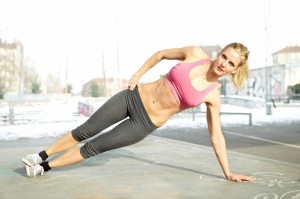 Happy Sunday!
I hope you had a great weekend.
Day 1 of 40 is tomorrow for those doing the 5 1/2 Week Holiday Body Transformation Challenge. The winner will get a new Ipad2 or $600, but there will be other prizes as well.
If you want to LOSE rather than GAIN over the next 40 days check out my challenge here: 5 1/2 Week Holiday Body Transformation Challenge.
Check out this update I just got from Fred from Belmont, Ca. He lost 32 pounds last month. Luckily for many of you in my challenge, Fred has not signed up yet 🙂
"I went through some sever health issues in 2010 and began to change my life style. I tried to lose weight with every type of diet plan out there. I even considered the lap band procedure. I found Brien through a testimonial on the internet. From our first exchange of e- mails, I knew I had discovered the right person to help me. Brien explained to me that many of the things I was doing to try to lose weight were only adding to the problem. The 21 day Detox was a life changing event. I lost 21 pounds and feel better than I have in 20 years. I am in the 50 + age range and thought this program would be difficult. Brien has a complete easy to follow detox guide and I am continuing to lose weight even after the program. When I began the program on October 10, 2011 I weighed almost 350 pounds. Today is November 12, 2011 and I weigh 318 pounds, well on my way to my goal of 250."
Fred E.
Fred is not going to GAIN over the holidays because he has developed a mindset that he CAN achieve his goals. He received a structured plan of attack, support from an experienced nutrition & lifestyle coach and got RESULTS.
By listening to how he feels after he eats, Fred is now aware of what foods support his weight loss and those foods that create havoc and weight gain. All Fred has to do is keep listening, continue the plan and I will continue to support him to 250.
Challenge yourself over the next 5 1/2 weeks and be LOSE like Fred.
Tomorrow is day 1, so if you are on board let me know by signing up here:
5 1/2 Week Holiday Body Transformation Challenge
I look forward to seeing you tomorrow!
Brien
P.S. I will be up till 10 pm if you have any questions. Call me on my cell as needed @ 650-654-4604 (First review this page: 5 1/2 Week Holiday Body Transformation Challenge)
**************************************************************************
Join me on Facebook (click here) for answers to all your health, fitness, and nutrition questions.
**************************************************************************
I work with those who desire weight & fat loss, pain reduction and stress management through comprehensive exercise, nutrition & lifestyle strategies. My dream  is to coach those who seek my help live their passions with happiness & love.
Thank you for allowing me to help you.
**************************************************************************
Check our life-changing fitness and nutrition programs to help you live your healthiest, fittest, and most energetic life ever!
Brien Shamp BS CSCS CMT CHEK NLC II
Personal Trainer, Nutrition and Lifestyle Coach
www.BrienShamp.com
www.Shamp'sBootCamps.com
www.10 DayDetox.com
www.21DayDetox.com
650-654-4604