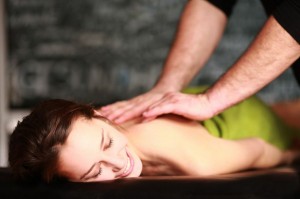 Hey Everyone,
Erin Brandt, a friend, Boot Camp Instructor and daily Boot Camper in the trenches herself  is offering all of you a great deal for the Holidays. She is an amazing massage therapist and has discounted her rate significantly for my subscribers, boot campers and one on one clients. She is not just a massage therapist, but a trainer, corrective exercise specialist and holistic practitioner like me. Check out her deal below:
Happy Holidays!
So, with Brien's help, I have now shed 44 pounds… 25 pounds since October 7th!
Yes, October 7th … of THIS year!
New body, new mindset… I am opening up my massage and coaching practice to new clients DURING the month of December!
My new rates are $150/ hour (down from $200/ hr). Yes, I know they are high, but I do specialized work and combine multiple therapies that produce amazing results.
Below is a discount JUST for Brien's friends and family.
60 Minute Massage/Coaching Gift Certificate -$75/ hr ($75 OFF) *Limit 1 for you and 1 for a friend
**Bonus: If you purchase 2 Sessions ( 1 for you and 1 for a friend) you will get another COMPLIMENTARY SESSION FOR YOURSELF!**

Services:
– Therapeutic Massage (very slow and very deep, always within comfort levels)
– Movement Analysis (to assess posture, and to prevent/ rehab any joint injury)
– Active Isolated Stretching and Teach SELF-MASSAGE (learn to work with your OWN body daily)
– Inner Life/ Relationship Coaching (to gently inquire about what you may not see, as you find a gap in getting from Point A to Point B)
– Gender Behavior Translation Work (think about it… we ALL need this)!
Contact me at 650-520-1373 or  erintherapy@gmail.com to schedule your sessions.
**First 10 to respond will receive an EXTRA 15 minutes during your first session.**
Your fellow workout partner shedding pounds,
Erin Brandt