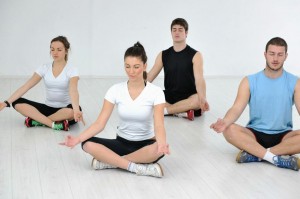 Happy Thursday, December 15th!
10 Days till Christmas and two awesome deals for you.
A few days ago, I told you about my new super-fast, fat loss program called the "16 Day Sexy Slim Down" that starts Wednesday January 4, 2012. You now have a choice of 5 locations on the peninsula.
When you register today I'm going to give you the program for $67 and a FREE "16 Day Sexy Slim Down" Program  as a gift to give to someone else for the Holidays (they can use it at my NEW South City & Redwood City locations).
It's pretty amazing really…
You just workout with us 3-­‐4 days a week and follow some very "loose" nutritional guidelines for 16 days.
Over the 16 days you can expect to lose 8-­‐12 pounds and up to 2 pants sizes.
As of now, 12 out of the 30 spots have been filled. So to get "in", go to the registration page here: Registration and I'll reserve a spot for you.
Again, it's starting Monday, January 4, 2012.
Given your registration, you've already made the commitment to yourself to get in shape in 2012.
BTW –Just to get you off your bum and give you no excuses, I'm guaranteeing this thing works or your money back.
But, you can't get results if you don't take one little step and reserve your spot here: Registration
.
The second amazing Deal I have for you is a discounted massage/coaching session from my friend, Boot Camp Coach and daily Boot Camper Erin Brandt. Check out her Holiday Deal Here: Buy 2 Get 1 Free
If you don't want one of the deals above, I will allow you to pay full price and just get a gift certificate. Kidding, you can use the gift certificate on any promotional item. This can be used for a boot camp program, nutrition & lifestyle coaching or one of my detox programs. You can choose any amount and set it up on-line for a friend or family member: Gift Certificate
Holiday Boot Camp Schedule:
No Classes December 24th or December 31st in Menlo Park.
December 26th- Classes only in Belmont at 8 am and 9 am *Members of all locations can bring a guest
January 2nd- Classes at Belmont @ 8 am & 9 am & Burlingame @ 8 am *Members of all locations can bring a guest
In this newsletter, you will see an article called "Here's How to Snack Smart" and an Egg Muffin recipe below. Check it out and let me know what you think.
Check out my website for the latest articles: www.BrienShamp.com
Have a great rest of the week!
Brien