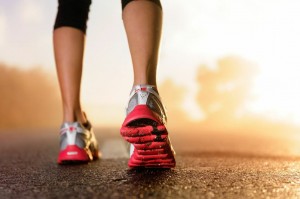 The detox has been quite an experience for me. I managed to lose 4lbs in the 10 days – which was good and has boosted my confidence in losing the last bit to get to my goal. The first couple of days were actually fine and I didn't feel like I was missing anything. I was eating regularly and drinking loads. Days 5 -7 were odd and a bit 'boring' in the food area. But it didn't feel like a long time. As I added things back in to my diet I have realized I can't eat a lot of things – bread being a huge thing which I seem to get a swelling in the mouth and is causes coughing. My first day off the detox I had my a de-caf coffee. I had terrible stomach ache and cramping. It took about 6 hours to clear and was not comfortable. I avoid coffee and haven't had a repeat of that situation. I have started introducing some meats – I find I have a slight irritation to chicken – but pork, beef and fish seem to be okay. I haven't put milk, butter or cheese back in my diet – but have started eating eggs and am pleased that I'm not allergic to them. As for the 10 day detox – I think it's a wonderful thing and that everyone should do it. It is not easy, but I have learned a lot about myself and my relationship with food.I definitely felt very healthy. Thank you so much – definitely been very helpful and now I feel I can achieve my goals.
Christina L.
If you have been trying to get healthy and fit on your own and you are now ready to allow us to help you, we are ready to coach you to success.
Set up a strategy session for our new personalized coaching program here: 1:1 Success Coaching.
Let me know if you need any help.
Questions? Please comment below or call/text us at 650-514-6679.
Contact us to set up a strategy session for our new personalized coaching program here: https://www.iamapriority.com/
Your friend & coach,
Brien
Telephone: 650-514-6679
About Brien
Disclaimer
P.S. I'm only a call or email away to assist you in creating LIFE BALANCE.  Let's talk more>>> https://www.iamapriority.com/