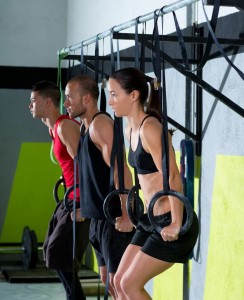 Brien Shamp's Boot Camps, Personal Training, Nutrition & Lifestyle Coaching
beshamp@brienshamp.com
248a Harbor Dr
Belmont, CA 94002
www.BrienShamp.com
650-654-4604
FOR IMMEDIATE RELEASE
TAKE EXERCISE TO HEART
(BELMONT, CA February 8, 2012) – If you are upset that Patriots lost to Giants on Sunday night, you'd better keep a close watch on your heart health.
As incredible as it sounds, research published last year in the journal Clinical Cardiology, suggests that emotional stress over the favorite team's Super Bowl loss may cause heart attacks, especially in people who already have cardiovascular disease.
Although the agony of defeat is admittedly an unusual trigger for a coronary, heart health in general is a timely topic right now. Each year, February marks the annual Heart Month, during which prevention and management of this disease – the leading killer of Americans – is brought to public attention.
"The reason this is so important is not only because heart disease claims about 910,000 lives each year in this country, but also because the majority of these cases could be prevented," says Brien Shamp, a personal trainer at Brien Shamp's Boot Camps, Personal Training, Nutrition & Lifestyle Coaching in Belmont, CA.
According to American Heart Association, more than 70 million people in the United States have been diagnosed with some form of heart disease, and millions of cases remain undetected.
Even though preventive measures such as a healthy non-processed diet and regular exercise have been proven to be effective cardiovascular disease deterrents, many people's attempts to get healthy are (no pun intended) half-hearted at best:
According to the 2010 National Health Interview Survey, only 5 percent of American adults engage in some type of vigorous physical activity on any given day. "This means 95 percent either exercise infrequently or not at all," Shamp says. "How scary is that?"
A study by AC Nielsen market research group a few years ago showed that, even though many Americans know that bad nutrition is unhealthy, 20 percent – about 60 million – eat fast food at least twice a week.
"Saturated fat found in abundance in junk foods will raise the cholesterol level and clog the arteries – heart disease just waiting to happen," Shamp warns.
Combine these two bad habits – poor diet and lack of physical activity – and your risk for coronary disease goes up, especially if you bring other factors, such as high blood pressure, diabetes, high stress level, or smoking – into the mix.
"Exercise and good eating habits help us lose extra pounds we may have piled on over the years and maintain healthy weight afterwards," Shamp notes. "That's very important because inactivity leads to obesity, and obesity is a risk factor for heart disease."
A brisk, vigorous exercise that raises your heart rate and breathing for an extended period of time – for example, interval training – will improve your cardiovascular endurance, and burn lots of fat and calories, Shamp says. "And that is going to keep your ticker healthy and strong, even long after the Super Bowl is finished!"
About Brien Shamp's Boot Camps, Personal Training, Nutrition & Lifestyle Coaching:
Launched by fitness expert Brien Shamp in 1996, Brien Shamp's Boot Camps, Personal Training, Nutrition & Lifestyle Coaching is a co-ed personal training fitness program which specializes in the areas of weight loss, nutrition & lifestyle coaching and boot camps. Program details and client testimonials are available at www.BrienShamp.com. Shamp, a certified fitness expert with 21 years experience in the fitness industry, can be reached at beshamp@brienshamp.com or 650-654-4604.
# # #
About Brien Shamp, Fitness Expert:
Shamp is a certified fitness expert (Bachelors Degree in Biomechanics from UC Davis, Extensive Graduate Studies in Exercise Physiology, Reiki Practitoner (Level 2), CHEK Nutrition & Lifestyle Coach (Level 2), Advanced Metabolic Typing Advisor, Medical Massage Therpaist, Personal Trainer (ACSM), Strength & Conditioning Specialist (NSCA), USA Weightlifting Coach and Acu-Yoga) with 21 years of experience in the fitness industry. Shamp can be reached at beshamp@brienshamp.com or 650-654-4604 and is available for media interviews on topics related to health, wellness and fitness.