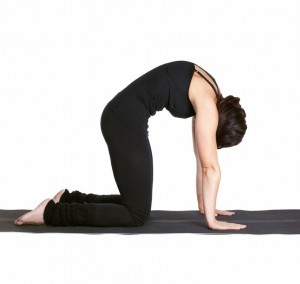 Brien Shamp's Boot Camps, Personal Training, Nutrition & Lifestyle Coaching
beshamp@brienshamp-com.wp3.staging-site.io
248a Harbor Dr
Belmont, CA 94002
www.BrienShamp.com
650-654-4604
FOR IMMEDIATE RELEASE
KEEP COLON CANCER AWAY WITH REGULAR EXERCISE AND HEALTHY DIET
(BELMONT, CA February 28, 2012) – Colon /colorectal cancer is not exactly the greatest conversation starter and you probably want to avoid talking – or even thinking – about it.
But, there is a good reason why you should: March is National Colorectal Cancer Awareness Month, an opportunity to learn about the ways to prevent this disease, which will impact an estimated 143,360 Americans this year. How can you ensure you are not one of them?
"Any form of cancer is dangerous but, fortunately, colorectal cancer is one type that could be averted," says Brien Shamp, a personal trainer at Brien Shamp's Boot Camps, Personal Training, Nutrition & Lifestyle Coaching in Belmont, CA. "Not only do we have an effective screening method, which can detect and remove cancerous growths fairly early, but there are also pro-active lifestyle measures that can help prevent this disease altogether."
Yes, you have heard this many times before, but it is worth repeating: among the most effective ways to prevent colorectal cancer – the second leading cause of cancer death in the United States – are diet and exercise.
Here's what your doctor will likely tell you:
Your risk of developing colon cancer increases if you are physically inactive, obese, and regularly eat a diet high in red or processed meat, refined grains, and animal fats.
If you lead a sedentary lifestyle, you are about twice as likely to develop colorectal cancer as people who are physically active.
In fact, a few years ago, researchers at Washington University School of Medicine in St. Louis and Harvard University found that people who exercised regularly and continually were 24 percent less likely to develop this disease than those who exercised the least – or not at all.
How can physical activity help lower rates of colon cancer?
In several ways, Shamp says.
"Being overweight increases the risk of colorectal cancer and so does having diabetes," he explains. "Regular exercise substantially lowers both these risk factors."
To reduce your risk of developing colon cancer, Shamp recommends a regular fitness program that will effectively burn calories and fat.
"There are numerous workouts that are especially beneficial, especially when combined with healthy eating habits based on calorie-restricted, low-fat, high-fiber diet," he says. "A trainer can provide guidance and support you'll need to achieve these goals."
Shamp adds that an exercise program and healthy diet "will not only help reduce the risk for colorectal cancer, but also for other types of cancers and lifestyle-related conditions, such as heart disease. And THAT is certainly a great conversation starter!"
About Brien Shamp's Boot Camps, Personal Training, Nutrition & Lifestyle Coaching:
Launched by fitness expert Brien Shamp in 1996, Brien Shamp's Boot Camps, Personal Training, Nutrition & Lifestyle Coaching is a co-ed personal training fitness program which specializes in the areas of weight loss, nutrition & lifestyle coaching and boot camps. Program details and client testimonials are available at www.BrienShamp.com. Shamp, a certified fitness expert with 21 years experience in the fitness industry, can be reached at beshamp@brienshamp-com.wp3.staging-site.io or 650-654-4604.
# # #
About Brien Shamp, Fitness Expert:
Shamp is a certified fitness expert (Bachelors Degree in Biomechanics from UC Davis, Extensive Graduate Studies in Exercise Physiology, Reiki Practitoner (Level 2), CHEK Nutrition & Lifestyle Coach (Level 2), Advanced Metabolic Typing Advisor, Medical Massage Therpaist, Personal Trainer (ACSM), Strength & Conditioning Specialist (NSCA), USA Weightlifting Coach and Acu-Yoga) with 21 years of experience in the fitness industry. Shamp can be reached at beshamp@brienshamp-com.wp3.staging-site.io or 650-654-4604 and is available for media interviews on topics related to health, wellness and fitness.