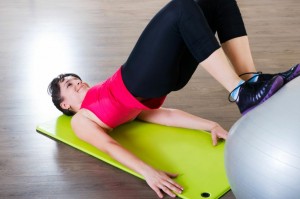 Happy Monday, April 2nd!
Spring time for many leads to a desire to clean things. Cars get car-washed, houses get house-cleaned and many desire a body cleanse. I have two main detoxification programs that will give you what you need if your body is feeling a little dirty 🙂
Both programs have had huge success and not only for the short term. Both programs are also not starvation diets. Many associate the word "detox" with juice fasts and starvation. All "detox" means is the elimination of toxins.
We are bombarded daily with chemicals in the air, food, water, soil, dust and everyday products. Our aging bodies can only take so much. When they are overwhelmed with toxicity, we develop pain and weight gain, but many do not understand this connection and how easy it is to reduce this pain and excess weight.
Technically anything you do to reduce toxicity is a detox program. Examples are: eating organic, drinking filtered water, reducing toxic household cleaners, replacing carpets with hardwood floors, using glass instead of plastic, etc.
Not only are you not starving on my Detox Programs, you can eat as much as you want of the approved foods on both. Typically, my clients say that they were never hungry or eaten so much food and lost so much weight at the same time. You really do need to eat to lose weight.
I have had about 1000 people do the 21 Day Detox Program in the last 11 years and many up doing it again 6 months later to get back on track as needed.
Last April after Easter I launched the 10 Day Detox Program and there were over 120 people doing the program around the same time. I never thought the results could be as good as they were in only 10 days. Most of my clients reduced their toxicity score by approximately 50% in this short time frame.
Take my toxicity test here to find out how toxic you are: TOXICITY
Given the volume of sales I had last year, I got a great volume discount deal and I will be able to pass it on to you.
Normally the program is $125, but until April 15th you will receive 21% OFF. The price for the program will be only $99.
I am also going to do the 10 Day Detox again, so we can start together if you are up for it. I was thinking of starting my Detox on April 14th after Easter weekend (always good to start on a weekend to prepare) so this is the day the group will start. If that day doesn't work for your schedule, you can start on any day you want. There will be group introduction Wednesday, April 11th @ 6:30 pm and April 12th @ 12 pm at my private studio in Belmont. There will also be a post detox conference call on April 23rd @ 6:30 pm PST.
*If you can't make the group meetings based upon your schedule or you live out of the area, we will have a pre-conference call on April 12th at 6 pm PST.
100 spots will be available for this group spring cleanse program.
The program is simple and you can see it here: 10 Day Group Detox Program
Please forward this e-mail to your friends and family members, as this is sure to help them also.
If you have any questions just reply to this email or call me at 650-654-4604
This program is going to sell out at this price so take advantage of my volume discount deal. Be sure to go to this site to register: 10 Day Group Detox *The discount will be applied at checkout
In this newsletter, you will see an article called "Eating Healthy While Eating Out? " and a Easy Baked Wild Salmon recipe below. Check it out and let me know what you think.
Check out my latest articles here: www.BrienShamp.com
Have a great week!
Brien