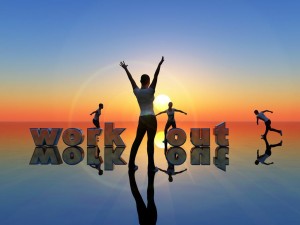 Monday, June 25th @ 7:00 pm, I am hosting another FREE workshop by Anthony Robbins "Turning Action into-Results" that is set to take place with one of Tony Robbins top speakers Eli Wilhide.
A number of us are also going to the Tony Robbins workshop July 19-22 and I would love to see you there also. If you know what to do but you are having putting it all together a change in mindset may be needed. Tony is the man and a coach to some of the most successful people in the world. I can get you VIP tickets at discounted prices. Let me know if you want to attend. 
Below are the core benefits of the workshop on June 25th:
3 actions you absolutely must take to be successful under current market conditions
2 obstacles that are drastically limiting your career right now and how to conquer them
One of the most powerful techniques ever taught for overcoming frustration and preparing yourself mentally and emotionally for success
How to earn more referrals; even from people who have said "no" to doing business with you
How to have balance in your life and increase your income at the same time
This workshop is for those who desire to learn cutting edge tools that will help them overcome challenges and rapidly achieve their personal and professional goals.
Please RSVP by replying to this email if you want in.

Here is the location of the FREE Workshop:
Main Office: Belmont Personal Training & Nutrition Studio: 248A Harbor Blvd, Belmont
Phone: (650) 654-4604
Directions
In between Belmont Cafe and Sanders Automotive. We are all the way in the back.