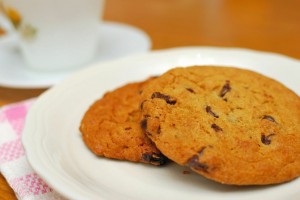 My sister in law- Susan gave me this 21 Day Detox friendly recipe and said it was amazing. Susan said she omitted the sugar and didn't miss it at all. "The flavors are delicious and the whole house smelled delish!"
Servings: 4
Here's what you need…
1 tsp sugar
1 tsp garlic powder
1/2 tsp salt
1/2 tsp ground allspice (freshly)
1/2 tsp ground cumin
1/4 tsp dried thyme
1/4 tsp ground nutmeg (freshly)
1/4 tsp ground cinnamon
1/8 tsp ground red pepper
1 lb pork tenderloin (trimmed)
2 tsps olive oil
Directions:

Preheat oven to 350°.
Combine first 9 ingredients; rub over pork. Let stand 20 minutes. Heat oil in a medium ovenproof skillet over medium-high heat. Add pork to pan; cook 4 minutes, browning on all sides.
Bake at 350° for 15 minutes or until a thermometer registers 155° (slightly pink), turning after 7 minutes.
Let stand 10 minutes. Cut pork crosswise into 1/2-inch-thick slices.