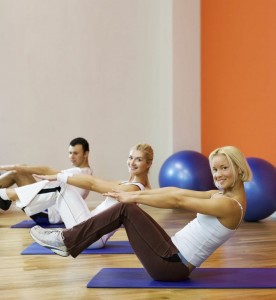 Happy Monday!
A number of us are going to the Tony Robbins workshop July 19-22 and I would love to see you there also. If you know what to do but you are having putting it all together, a change in mindset may be needed. Tony is the man and a coach to some of the most successful people in the world. I can get you VIP tickets at discounted prices. Let me know if you want to attend.We will be having another Free Anthony Robbins Workshop on June 25th @ 7 pm at my studio in Belmont. For more details: Workshop

I am excited to see all my new clients get their summer body on with "The 21-Day Bikini Body Program" today. I look forward to their progress over the next 21 days combining the new boot camp model + 5 Day Detox.
New classes starting this week:
Burlingame Boot Camp: Core-cardio class @ 6 am and 7 am on Tuesdays.
Redwood City Boot Camp: Core-cardio class @ 6 am on Thursdays.
*Belmont, Redwood City & Burlingame Boot Camps are all offered 4 days per week
For more information on Boot Camp Programs: Shamp's Boot Camps
In this newsletter, you will see an article called "3 Ways Exercise Makes You Feel Better" and a Shredded Chicken Lettuce Wraps recipe below.
Check it out and let me know what you think.
See my latest articles here: www.BrienShamp.com
Have a great week!
Brien