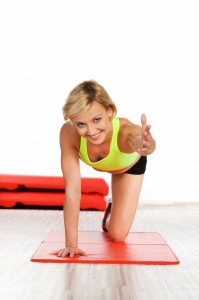 Hey there,
Quick reminder…next Monday, June 25th @ 7 pm I am hosting another FREE Anthony Robbins Workshop at my studio in Belmont.
Below are the core benefits of the workshop:
3 actions you absolutely must take to be successful under current market conditions
2 obstacles that are drastically limiting your career right now and how to conquer them
One of the most powerful techniques ever taught for overcoming frustration and preparing yourself mentally and emotionally for success
How to earn more referrals; even from people who have said "no" to doing business with you
How to have balance in your life and increase your income at the same time
Please RSVP by replying to this email if you want in.

Here is the location of the FREE Workshop:
Main Office: Belmont Personal Training & Nutrition Studio: 248A Harbor Blvd, Belmont
Phone: (650) 654-4604
Anthony Robbins is the man when it comes to improving your mindset for success.
Last year when I was at my yearly fitness business event I interviewed my roommate Jonathan Lerner (owner of Vancouver Fit Body Boot Camp) on the mental side of the equation for goal achievement.
Jonathan says that each day we need to make one small step towards our goals. Every day we have the opportunity to either move forwards or backwards. Are you making the small steps needed to move forward each day?
Check out the interview with Jonathan here: http://youtu.be/V3eZOLZXpQY
This information could be the missing ingredient to help you be more successful at the achievement of your goals.
For more on the importance of mindset, check out Jonathan's website @ www.JonathanLernerFitness.com
Your friend & coach,
Brien
P.S. Please share my educational content with your friends and family and help me reach my goal of 10,000 subscribers.
**************************************************************************
Join me on Facebook (click here) for answers to all your health, fitness, and nutrition questions.
Please Write Me a Review on Yelp: Belmont Boot Camp, Burlingame Boot Camp, Redwood City Boot Camp, Personal Training & Nutrition
**************************************************************************
I work with those who desire weight & fat loss, pain reduction and stress management through comprehensive exercise, nutrition & lifestyle strategies. My dream is to coach those who seek my help live their passions with happiness & love.
Thank you for allowing me to help you.
**************************************************************************
Check our life-changing fitness and nutrition programs to help you live your healthiest, fittest, and most energetic life ever!
www.BrienShamp.com
www.Shamp'sBootCamps.com
www.10 DayDetox.com
www.21DayDetox.com
650-654-4604
About Brien Shamp's Boot Camps, Personal Training, Nutrition & Lifestyle Coaching:
Launched by fitness expert Brien Shamp in 1996, Brien Shamp's Boot Camps, Personal Training, Nutrition & Lifestyle Coaching is a co-ed personal training fitness program which specializes in the areas of weight loss, nutrition & lifestyle coaching and boot camps. Program details and client testimonials are available at www.BrienShamp.com. Shamp, a certified fitness expert with 22 years experience in the fitness industry, can be reached at beshamp@brienshamp-com.wp3.staging-site.io or 650-654-4604.
About Brien Shamp, Fitness Expert:
Shamp is a certified fitness expert (Bachelors Degree in Biomechanics from UC Davis, Extensive Graduate Studies in Exercise Physiology, Reiki Practitioner (Level 2), CHEK Nutrition & Lifestyle Coach (Level 2), Advanced Metabolic Typing Advisor, Medical Massage Therapist, Personal Trainer (ACSM), Strength & Conditioning Specialist (NSCA), USA Weightlifting Coach and Acu-Yoga) with 22 years of experience in the fitness industry. Shamp won the World's Best Personal Trainer Contest by Met-Rx in 2000 and was a judge in 2001. In 2009, he was nominated "Best in the Bay" for Weight Loss by KRON 4. In December 2011, Shamp was nominated one of the top 10 Personal Trainers in the country by Personal Fitness Trainer Magazine. Shamp can be reached at beshamp@brienshamp-com.wp3.staging-site.io or 650-654-4604 and is available for media interviews on topics related to health, wellness and fitness.