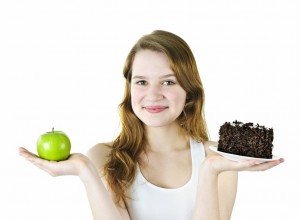 Happy Sunday Belmont, Burlingame & Redwood City Boot Campers!
I hope you are having a great weekend and are recovering for a fun week at Boot Camp.
Normal classes are cancelled on July 4th; however, there will be one class in Belmont at 8 am. The location for this class will be:
Twin Pines Park @ The Meadow in Belmont
30 Twin Pines Lane
Belmont, California 94002
*Baby Sitting Opportunity for $5.
This is outside and there is an option for shade if you are avoiding the sun. Bring your shoes, water and a matt, towel or blanket.
Members can bring a guest for Free- please sign you and your guest up here: https://clients.mindbodyonline.com/ws.asp?studioid=4530&sclassid=146&sDate=7/4/2012&sLoc=1&sTG=36&sType=1
There is no Saturday class in Menlo Park this week.
Some of you have heard about a new business I am partnering with-Derrick Sky. Derrick used to be a trainer at my old location in San Carlos. We talked quite a bit about the importance of nutrition for weight & fat loss and then went on to lose about 60 pounds. He went to culinary school and has developed some of the healthiest and best tasting raw food snacks I have seen on the market. You can see his story here: http://www.derricksky.com/vision.
I am assisting Derrick with promotion of the products because I personally eat them daily as snacks and I believe we are in need of more healthy snacks on the market. The obstacle I hear most often is " I did not have time to eat." This will no longer be an excuse given these healthy cookies, called Lotus Bites are only 1 oz and are 100 calories loaded with optimal nutrition. Also no dairy, gluten and nuts so easy on the gut!
For the last couple weeks we have been doing a trial with Belmont Boot Campers to see which cookies are the hot sellers and what kind of demand there is. So far all is going well and more cookies are on the way for Tuesday. I told Derrick to produce lot's of fudge brownies, coconut macaroons and lemon, so let me know if you want to try some.
The promotional offer is $6/bag (retail is $14/bag) *There are 10 cookies per bag.
Please limit to 5 bags per client.
We will have a promotional offer for other locations soon, so stay tuned.
Lastly, I have created a team for the American Cancer Society Relay For Life team.
The team captain, Fred Ehlers, and his wife Tere, went through their battle with the disease last year when Tere was diagnosed with breast cancer. After two surgeries and several weeks of treatments, Tere is on the way to a full recovery.
At the event, our team will camp out overnight and take turns walking around the track to raise money and awareness to help the American Cancer Society create a world with less cancer and more birthdays.
Saving lives from cancer starts one team, one participant, and one dollar at a time. Our team is doing our part to make sure that cancer never steals another year of anyone's life.
Please join our team or make a donation. The impact we can make together is much greater than what any of us could do alone!
Click on the link below to join the team or donate to the cause.
http://main.acsevents.org/site/TR/RelayForLife/RFLFY12CA?pg=team&fr_id=37044&team_id=1214757
Let's have a great week of training!
Your friend & coach,
Brien
**************************************************************************
Join me on Facebook (click here) for answers to all your health, fitness, and nutrition questions.
Please Write Me a Review on Yelp: Belmont Boot Camp, Burlingame Boot Camp, Redwood City Boot Camp, Personal Training & Nutrition
**************************************************************************
I work with those who desire weight & fat loss, pain reduction and stress management through comprehensive exercise, nutrition & lifestyle strategies. My dream is to coach those who seek my help live their passions with happiness & love.
Thank you for allowing me to help you.
**************************************************************************
Check our life-changing fitness and nutrition programs to help you live your healthiest, fittest, and most energetic life ever!
Brien Shamp BS CSCS CMT CHEK NLC II
Personal Trainer, Nutrition and Lifestyle Coach
www.BrienShamp.com
www.Shamp'sBootCamps.com
www.10 DayDetox.com
www.21DayDetox.com
650-654-4604