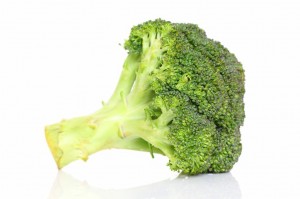 Traditional spaghetti is loaded with carbohydrates, so try this squash spaghetti instead. With very few ingredients, this faux pasta has powerful flavor. You'll love how the distinct flavor of fennel mingles with fresh pesto. Servings: 8
Here's what you need…
1 spaghetti squash
2-3 cup basil leaves
2 Tablespoons pine nuts
3 cloves garlic (or 3 frozen minced cubes from Trader Joes)
1 Tablespoon olive oil
1 Tablespoon fresh lemon juice
dash of sea salt
2 fennel bulbs
2 lbs organic cherry tomatoes
Cut the spaghetti squash in half, and scoop out the seeds. Run water over the insides of the squash. Bake rind side up on 375 F. for 30-40 minutes. Set aside to cool, then place in the fridge for at least 15 minutes.
In a food processor, combine the basil leaves, pine nuts, and garlic. Combine while you drizzle in the olive oil. Add the lemon juice and a dash of sea salt. Once a paste forms, remove from food processor.
Scoop the cooled spaghetti squash from its skin, and place into a large bowl. Use a knife to cut up the large bunches of squash. Thinly slice the fennel bulb into 1 inch segments and add to the bowl. Mix in the pesto until everything is well coated.
Cut larger cherry tomatoes in half, and leave smaller ones intact. Add all the tomatoes to the bowl and mix well. Taste the faux pasta, and use another dash of salt if needed.
Nutritional Analysis: One serving equals: 80 calories, 3.5g fat, 88mg sodium, 12g carbohydrate, 3g fiber, and 3g protein.