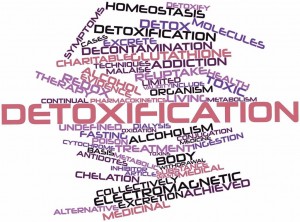 Happy Labor Day!
On Thursday, I wrote an article "Make Yourself a Priority." If you missed it check it out here: Read This Article And Achieve Your Goals
In the article I mentioned that I was going to give you a nutrition & exercise model for the achievement of your health & fitness goals.
Given it is September, the time is NOW. Vacations are over, kids are back in school and the holidays are coming.
If you do not get into a routine NOW, the holidays may be very painful.
Here is what I have for you to achieve your goals before 2013:
3 Session Boot Camp Programs Trial For Only $29 ($200 value)
This 3 session trial comes with the following:
3 Boot Camp Sessions ($60 value)
30 minute, nutrition & lifestyle coaching session-we will create a game plan for your goals and you will leave with a plan or success ($65 value)
RESET Nutrition & Lifestyle Program ($39 value)
Fat Loss Power Shakes Recipe Guide ($29 value)
For more information and to sign up: Shamp's Boot Camps
And, then we have the most important part of the equation….NUTRITION
The 5 Day Detox is one of my newest programs designed to help those who need it to lose 5 pounds in 5 days, while at the same time improving digestion, energy and hormonal balance. It also stops carbohydrates & sugar cravings for most.
This is a great jump start program!
Check out the 5 Day Detox Program here: 5 Day Detox
Until 9/9/12 at mid-night you will receive a $10 discount (given at check-out).
Also, 30% OFF Whey Protein to complement 5 Day Detox. Get a 1 LB Raw Undenatured High Quality Whey Protein for only $36.
Send me an email to purchase your whey today: beshamp@brienshamp-com.wp3.staging-site.io
Sale ENDS 9/9/12 at Mid-Night

In this newsletter, you will see an article called "Try These Fatigue-Fighting Foods" and a On-The-Go Ham Cup recipe below.
See my latest articles here: www.BrienShamp.com
Have a great week!
Brien