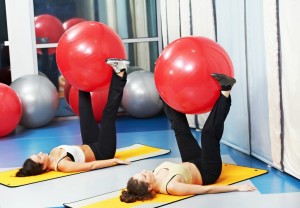 Quick updates before you start the weekend….
If you are a Menlo Fit Boot Camp Member please note the following for Monday:
New Location! On Monday, October 1, all Boot Camp sessions will move to the new Arrillaga Family Gymnastics Center, immediately adjacent to the Burgess Pool. Please allow extra time to check-in at the Front Desk at the Burgess Pool before proceeding to Boot Camp. The new gym features a soft, spring-loaded foam carpet for comfort (no shoes allowed on workout floor). Be sure to bring a towel and water bottle!
New Times! In addition, the Boot Camp session times are changing to accommodate gym availability – indoor classes are available Monday – Friday at 6:00 a.m., 6:50 a.m. and 7:40 a.m. Outdoor Boot Camp is available Monday, Wednesday and Friday at 9:00 a.m., and we invite you to try our new RunCamp Tuesday and Thursday morning at 9:00 a.m., a combo class including the best of Boot Camp, plus running dynamics and technique. > the complete schedule
New Options! As monthly Menlo Swim & Sport Boot Camp members, starting Monday, October 1, you will have access to all our fitness classes, including Indoor Cycling in the new studio, as well as aquatics at Burgess Pool, specifically Lap Swimming, Open Swim, AquaFit Water Fitness, Masters Swimming and Team Sheeper Triathlon Team. Visit Menlo Fit for the complete fitness schedule and Menlo Swim and Sport for details on our aquatics offerings.
Saturday classes now require membership to attend (September 29th will be the last free class).
Members of Shamp's Boot Camps can attend one class per week at Menlo Swim & Sport.
If you have any questions regarding these changes, please call the Service Center (650) 330-2232.
Redwood City Boot Camp is now officially closed. Unfortunately, I did not have a lot of interest in the RWC location. Given the size of the Belmont class at 6 am, Coach Alicia from Redwood City will join us in Belmont on Mondays & Wednesdays. Get ready for two coaches on Monday! If we can talk her into it, I would love for her to teach a 5:15 am class on MWF. Anyone interested in a 40 minute, early, early morning workout in Belmont?
Lastly, have you ever hit the restart button on your phone or computer when things are all screwed up?
Wouldn't it be nice to do that for your body?
Here is my 10 day detox conference call from yesterday if you want to learn more about a program that will give you a fresh start.
Playback Number: (605) 475-4099
Access Code: 967323#
Reference #5
Discount ends tonight at midnight if you want to take advantage of the 15% OFF Sale on this life changing program.
For more information and to sign up–>10 Day Group Detox Sale
Have a great weekend!
Your friend & coach,
Brien
P.S. Please share my educational content with your friends and family and help me reach my goal of 10,000 subscribers.
**************************************************************************
Join me on Facebook (click here) for answers to all your health, fitness, and nutrition questions.
Please Write Me a Review on Yelp: Belmont Boot Camp, Burlingame Boot Camp, Redwood City Boot Camp, Personal Training & Nutrition
**************************************************************************
I work with those who desire weight & fat loss, pain reduction and stress management through comprehensive exercise, nutrition & lifestyle strategies. My dream is to coach those who seek my help live their passions with happiness & love.
Thank you for allowing me to help you.
**************************************************************************
Check our life-changing fitness and nutrition programs to help you live your healthiest, fittest, and most energetic life ever!
www.BrienShamp.com
www.Shamp'sBootCamps.com
www.10 DayDetox.com
www.21DayDetox.com
650-654-4604
About Brien Shamp's Boot Camps, Personal Training, Nutrition & Lifestyle Coaching:
Launched by fitness expert Brien Shamp in 1996, Brien Shamp's Boot Camps, Personal Training, Nutrition & Lifestyle Coaching is a co-ed personal training fitness program which specializes in the areas of weight loss, nutrition & lifestyle coaching and boot camps. Program details and client testimonials are available at www.BrienShamp.com. Shamp, a certified fitness expert with 22 years experience in the fitness industry, can be reached at beshamp@brienshamp-com.wp3.staging-site.io or 650-654-4604.
About Brien Shamp, Fitness Expert:
Shamp is a certified fitness expert (Bachelors Degree in Biomechanics from UC Davis, Extensive Graduate Studies in Exercise Physiology, Reiki Practitioner (Level 2), CHEK Nutrition & Lifestyle Coach (Level 2), Advanced Metabolic Typing Advisor, Medical Massage Therapist, Personal Trainer (ACSM), Strength & Conditioning Specialist (NSCA), USA Weightlifting Coach and Acu-Yoga) with 22 years of experience in the fitness industry. Shamp won the World's Best Personal Trainer Contest by Met-Rx in 2000 and was a judge in 2001. In 2009, he was nominated "Best in the Bay" for Weight Loss by KRON 4. In December 2011, Shamp was nominated one of the top 10 Personal Trainers in the country by Personal Fitness Trainer Magazine. Shamp can be reached at beshamp@brienshamp-com.wp3.staging-site.io or 650-654-4604 and is available for media interviews on topics related to health, wellness and fitness.