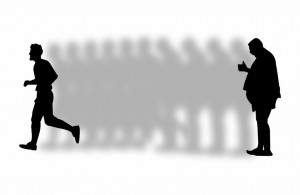 Happy Monday!
This is going to be one of the craziest weeks of my existence. This coming Saturday is the World's Toughest Mudder and I am participating with my four teammates, Mike King, Alex Linde and David Firkins. In order to qualify for the Tough Mudder Finale, we all had to place in the top 5% in one of the Tough Mudder events during 2012.
The goal of the World's Toughest Mudder is to accumulate as many 8 mile rounds of 40 crazy obstacles in 24 hours. If 24 hours of obstacles wasn't enough, the worst part is that the event is in New Jersey. Great time of the year to be in Jersey, huh?
You may be wondering why I am doing something so stupid. That is a good question and I blame it on Mike, a boot camper and now Coach of the Boot Camps. Mike had this great idea and talked me into it. It is also my 40th birthday the following day, so I thought why not celebrate my 40th in freezing cold weather with 3 guys in a tent 🙂
If you want to see the video from last year check it out here: World's Toughest Mudder Video 2011
Think about and pray for us on Saturday!
In this newsletter, you will see an article called "Do You Make These 5 Fitness Mistakes?" and a Mediterranean Turkey Kebabs recipe below.
See my latest articles here: www.BrienShamp.com
Have a great week!
Brien