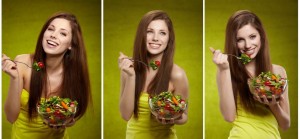 Happy Monday,
December is here and I went to my first Holiday party yesterday. Lots of great, free food and plenty to drink. It is hard to say NO, even for me when I see goodness all around.
Do you have a plan of attack when you go to a party? If no, and you want to slim down this holiday season rather than up, I encourage you to never go to a Holiday party hungry. Don't just save this tip for parties, never let yourself get hungry and you have a better chance at success.
In order to make this happen you must plan and prepare and eat every 2-3 hours.
Check out more of my holiday Fat Loss Tips–> Fat Loss Tips
Keep on the lookout for my Holiday Fat Buster Formula that will be coming to you tomorrow. This is for those of you ready to commit to an exercise program before the mad "New Year's Resolution" rush in January.
In this newsletter, you will see an article called " Your Holiday Survival Strategy" and a Fig, Goat Cheese and Bacon Appetizer recipe below.
See my latest articles here: www.BrienShamp.com
Have a great week!
Brien