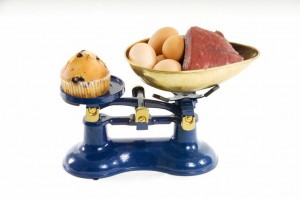 If you eat protein bars, READ THIS. It's an important email.
It's especially important if you're a busy person (aren't we all) and you're always looking for healthy snacks on the go that you can bring with you and eat anywhere.
Because here's the thing…the VAST majority of protein bars on the market today are complete and utter garbage. They're terrible.
When you look at a bar and the first four ingredients are soy protein, high fructose corn syrup, corn syrup and sugar, you know there's something wrong…and yeah, that's the actual profile of a well-known brand that USED to offer quality protein products.
You're literally better off eating a Snickers bar than then one of these colon-stoppers masquerading as nutrition.
Just a couple month ago when I was looking for the best fuel options for World's Toughest Mudder, I came across a site for protein bars made by a guy by the name of Dale Buchanan…and he makes his from RAW foods and quality protein sources.
Being the total skeptic when it comes to protein bars, I decided to check out what he had to offer.
I read through his site and everything looked really good. The ingredients were quality protein sources (22 grams of pea protein, hemp protein and brown rice protein – and don't let the "vegan" sources fool you – these are really good proteins…I've used hemp protein myself regularly for years and it's good stuff) as well as being gluten-free.
The problem with hemp protein has always been the taste, but these bars are legit!
And the most important thing…NOT ONCE did I see the words sugar, soy or high fructose corn syrup.
So I ordered a few boxes to test it out (lots of variety)….
Well, when I got the boxes and tried the first one…taste test passed and so did the others:) These things are delicious.
So to make a long story short, if you've been looking for a great-tasting, high-quality, FOOD-based protein bar, your search is over. Get these.
And do it quick, they are having a buy 1 get 1 free sale until December 31st.
I just ordered 12 boxes, which will last me a few months. I will freeze the bars to keep them fresh.
Click here to check these out now–>Dale's Raw Protein Bars
Your friend & coach,
Brien
P.S. Please share my educational content with your friends and family and help me reach my goal of 10,000 subscribers.
**************************************************************************
Join me on Facebook (click here) for answers to all your health, fitness, and nutrition questions.
Please Write Me a Review on Yelp: Belmont Boot Camp, Burlingame Boot Camp, Personal Training & Nutrition
**************************************************************************
I work with those who desire weight & fat loss, pain reduction and stress management through comprehensive exercise, nutrition & lifestyle strategies. My dream is to coach those who seek my help live their passions with happiness & love.
Thank you for allowing me to help you.
**************************************************************************
Check our life-changing fitness and nutrition programs to help you live your healthiest, fittest, and most energetic life ever!
Brien Shamp BS CSCS CMT CHEK NLC II
Personal Trainer, Nutrition and Lifestyle Coach
www.BrienShamp.com
www.Shamp'sBootCamps.com
www.10 DayDetox.com
www.21DayDetox.com
650-654-4604