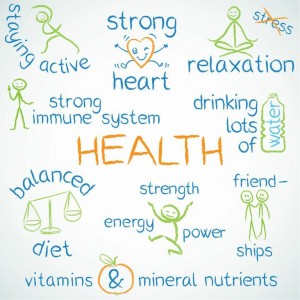 If you have been a subscriber of mine for a while, you know I am passionate about nutrition and quality of food.
I do my best to keep things simple; but keeping things simple when it comes to nutrition is often a challenge. Especially, when it comes to snack bars and protein replacements.
In a previous email, I talked about these great protein bars from Dale's Raw Foods. I've tried them and they taste AMAZING.
I wanted to give you a list of flavors that these come in – I've tried most of them now and haven't found a single one I didn't like:
– Vanilla Cashew
– Blueberry Macadamia
– Strawberry Banana
– Raspberry Hazelnut
– Chocolate Almond Coconut
– Chocolate Cherry
– Chocolate Chia Maca
– Goji and Greens
– Low Carb Vanilla Cashew
– Low Carb Cafe Mocha (Organic ground coffee and raw chocolate with combo of almond/cashew butter and chia seeds. Only 12g carbs, 8g fiber, and 3g sugar per bar)
And I have to say, one of the coolest things about these bars is that they're not made in some big factory…they're all hand-made using top-quality "real food" ingredients…Coconut Nectar for sweetener, Coconut Oil for texture and added health benefits, Goji Berries and Chia Seeds (powerful superfoods), Raw Cacao for its antioxidants, in addition to the pea, hemp and brown rice proteins (the carb content is only 3-4g when you negate the fiber).
The only thing to watch out for is because it has ZERO preservatives, the shelf life is a lot shorter than regular protein bars (6 to 8 weeks). Just put them in the freezer and that will solve that problem.
With how good these things taste, I don't think you'll have to worry about them staying uneaten that long anyway, though ;).
Grab yours here–> Dale's Bars and take advantage of the celebration of their award with Best of Raw Foods.
You can Buy 2 Boxes and Get 1 FREE! – Any Flavor!
That's only $73.98 for 3 boxes of bars! – Plus $5.95 flat rate shipping!
Total savings of about $45!
and you'll never have to worry about finding something healthy to eat when you're on the run again…
Here is that link again–> Dale's Bars if you are in need of a healthy snack. You can also eat them for a breakfast, lunch or dinner as needed if you didn't prepare well.
Your friend & coach,
Brien
**************************************************************************
Join me on Facebook (click here) for answers to all your health, fitness, and nutrition questions.
Please Write Me a Review on Yelp: Belmont Boot Camp, Burlingame Boot Camp, Personal Training & Nutrition
**************************************************************************
I work with those who desire weight & fat loss, pain reduction and stress management through comprehensive exercise, nutrition & lifestyle strategies. My dream is to coach those who seek my help live their passions with happiness & love.
Thank you for allowing me to help you.
**************************************************************************
Check our life-changing fitness and nutrition programs to help you live your healthiest, fittest, and most energetic life ever!
Brien Shamp BS CSCS CMT CHEK NLC II
Personal Trainer, Nutrition and Lifestyle Coach
www.BrienShamp.com
www.Shamp'sBootCamps.com
www.10 DayDetox.com
www.21DayDetox.com
650-654-4604