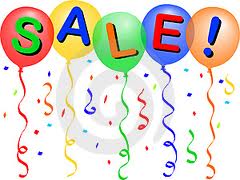 Happy Monday!
Today is my daughter Maya's 6th birthday. In celebration of her birthday all Detox Programs are 10% off and there will be no tax charged. September, January and April are my recommended months to consider a Detox. I am making it easier for you to do one by discounting the program!
For more information and to purchase, click one of the Detox Programs below:
5 Day Detox (Great program to improve digestion and blood sugar balance- average weight loss is 5 pounds in 5 days)

10 Day Detox (Vegetarian Model)

21 Day Detox (Recommended Jump Start-Weight Loss Program)

*Discount is given at check out
Maya Detox Sale Ends on September 30th at midnight
If you haven't signed up for a Boot Camp Program yet, take advantage of our Grand Opening- 21 Day Rapid Fat Loss Program for only $39. Check out the details here–> Grand Opening Promo 

For a complete schedule of classes and to take advantage of the grand opening promotion at other locations, go to: Shamp's Boot Camps
We are now using Instagram. I am more or a Facebook kind of guy, but it is interesting. For those of you using Instagram, check us out: Instagram
The Trail Run & Hike Group will meet next Saturday, September 21st at 7:00 am-: Pulgas Ridge Open Space Preserve Trail. For directions, visit the Trail Schedule.  We will do between 4-8 miles. You can do more or less, walk, jog or sprint 🙂
See the weekly trail schedule here: Trail Schedule
Promo code for new Farmigo members – Any new member can use the promo code "Belmont5" for $5 off an order of $30.
Farmigo Communities are an online subscription program that bring the variety and quality of a farmers market to you via convenient, weekly deliveries. Unlike many similar delivery programs, you have the freedom to customize your order each week to ensure you only get the food you want.
Please sign up for delivery in Belmont next Tuesday. Please order by Sunday at mid-night for a Tuesday delivery. Order your locally grown, organic food on-line and pick it up between  4:30-7 pm in Belmont. It will be ready to go in a bag with your name on it. For more–> Farmigo
In this newsletter, you will see an article called "Get The Most From Your Workout" and a Chocolate Mint Protein Shake recipe below.
See my latest articles here: www.BrienShamp.com
Have a great week!
Brien