Happy Monday!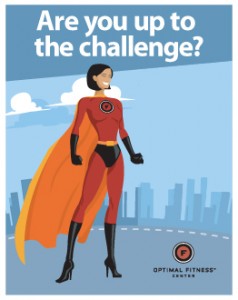 However, the clock is ticking. Each day that goes by you lose a day for your transformation. For more details and to register –> 75 Day Holiday Transformation Challenge
Join "Team Shamp" this Saturday for the 5Kolor Run in Redwood City to benefit RCEF (Redwood City Education Foundation). I am going to do my first official half marathon @ 8 am and I am only doing this one given it is mostly off road 🙂
Details and registration: 5Kolor Run
*8:00 am – 1/2 marathon
*8:15 am – 5K
*11:00 am – 5Kolor Run *We have a team for this "Team Shamp"
The first two sessions of San Carlos Boot Camp were great last week! Even though it already started, you can join at any time.  Join us in San Carlos or any of the other 6 Bay Area locations and take advantage of our Grand Opening- 21 Day Rapid Fat Loss Program for only $39. Check out the details here–> Grand Opening Promo 

The Trail Run & Hike Group will meet next Saturday, October 12th (7:00 am) at the Cross Country Trail off Ralston in Belmont: Directions *There may not be many there given the 5Kolor Run.
We will do between 4-8 miles. You can do more or less, walk, jog or sprint 🙂
See the weekly trail schedule here: Trail Schedule
We are now using Instagram. I am more or a Facebook kind of guy, but it is interesting. For those of you using Instagram, check us out: Instagram
In this newsletter, you will see an article called "Don't Believe The Muffin Top Myth" and a Field Greens Salad with Candied Pecans recipe below.
See my latest articles here: www.BrienShamp.com
Have a great week!
Brien