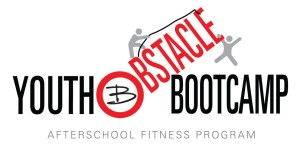 Happy Monday!
All went great at our first session at YOBC (Youth Obstacle Boot Camp). There is still room and your child can join at any time. Space is limited at the 3:30 pm session. For more information and to register go to: www.YouthObstacleBootCamp.com
You can see photos & videos here–> Youth Obstacle Boot Camp Facebook Page Please like our new page.
Halloween dress up was fun on Wednesday and Thursday. Thank you to those that dressed up for the occasion. Check out the photos here–>  Shamp's Boot Camps Facebook Page
Join us for PAINTBALL JUNGLE – Rain or Shine!
WHEN: Saturday, November 9; meet at Harbor site in Belmont at 8:30am, and depart no later than 8:45am. We'll paintball from about 10am-noon. Please park on Harbor or the San Carlos Business Park.
WHERE: American Canyon; about an hour northeast from Belmont (past Vallejo).
COST: $55 Basic Package includes Tippmann FT-12 semi-auto upgrade scenario-style marker, 500 Paintballs, 1 full tank high-pressure air. Good for approximately 2-hours of fun!
WHO: Boot campers, families, and friends! For ages 10+ (but they'll take mature 9 1/2's too!)
Carpooling highly encouraged.
Questions: Contact Joanne Conlu @  joanna508@yahoo.com, 650.394.5656, http://www.paintballjungle.com/ 
Please RSVP by replying back to this email.
Are you up for Tough Mudder in 2014? I just created a team for two NorCal events. One is in April and the other is in August.  If you want to commit to August, the price is low right now and will go up on the 5th. For more info and to sign up go to–> Team Shamp Fitness Event Schedule
Sign up for the Holiday Transformation Challenge! If you haven't started yet, you can begin whenever you are ready. However, the clock is ticking. Each day that goes by you lose a day for your transformation. For more details and to register to win $1000 and prizes–> Holiday Transformation Challenge
Join us at San Carlos Boot Camp or at any of the other 6 Bay Area locations and take advantage of our Grand Opening- 21 Day Rapid Fat Loss Program for only $39. Check out the details here–> Grand Opening Promo 
The Trail Run & Hike Group will meet next Saturday, November 9th (7:00 am) at the Cross Country Trail off Ralston in Belmont: Directions
We will do between 4-8 miles. You can do more or less, walk, jog or sprint 🙂
For the weekly trail schedule go here: Trail Schedule
We are now using Instagram. I am more or a Facebook kind of guy, but it is interesting. For those of you using Instagram, check us out: Instagram
In this newsletter, you will see an article called "Your Holiday Survival Strategy" and a Hearty Chicken Casserole recipe below.
See my latest articles here: www.BrienShamp.com
Have a great week!
Brien