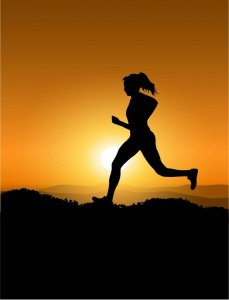 I hope to see you and your family this Sunday, February 16th (9-11 am) for a Spartan Workout. This workout will be free for the community (adults and kids are welcome) and held at Menlo Swim & Sport's Outdoor Area. To sign up–> Spartan Workout
Last year I was runner up for Best Boot Camp in the Bay Area A-List. Can you please vote for me to win in 2014 here: Bay Area A-List Please Vote and share with your friends.
My partner Dale is having his yearly BOGO Sale on his Dale's Raw Bars until Wednesday 2/17 at midnight (9 om PST)–>–> BOGO SALE (Go to Special Offers in the Menu)

When you purchase one box, you will get another FREE!
If you are enjoying my weekly recipes and want more, I highly recommend Diana Keuilian's Family Friendly Fat Burning Foods (Paelo Program). I am not necessarily an advocate of Paleo, but she has created quite a resource to keep the food part simple. Check it out here–> Family Friendly Fat Burning Foods
You can join the NEW San Carlos Boot Camp or any of the other Bay Area locations seen here: Boot Camps
The Trail Run & Hike Group will meet next Saturday, February 15th (7:30 am) at the Edgewood/Canada Road intersection. Exit off I-280; right (west) on Edgewood to dead end at Canada Blvd.  Park on the left of Edgewood. This is officially Redwood City, 94062.
We will do between 4-8 miles. You can do more or less, walk, jog or sprint 🙂
For the weekly trail schedule and directions go here: Trail Schedule
We are having a lot of fun on Saturdays at Boot Camp in Belmont. These are generally different workouts than our weekly schedule. We use a few of the obstacles in the Youth Obstacle Boot Camp with  the goal of taking you out of your comfort zone. This will get you ready for Tough Mudder and Spartan in 2014!
Commit to a fitness event in 2014–> 2014 Team Shamp Events. Save the dates on your calendars.
Your child can start the Youth Obstacle Boot Camp (YOBC) at any time for 50% OFF. You can see photos & videos here–> Youth Obstacle Boot Camp Facebook Page. 
For more information and to register go to:www.YouthObstacleBootCamp.com
We are now using Instagram. I am more or a Facebook kind of guy, but it is interesting. For those of you using Instagram, check us out: Instagram
In this newsletter, you will see an article called "How the most successful reinvent themselves (you can too)" and a Low-Carb Roasted Asparagus Pasta recipe below.
See my latest articles here: www.BrienShamp.com
Have a great week!
Brien