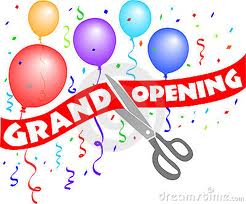 Happy Monday!
Join us for our Grand Opening at San Mateo Boot Camp at Peninsula Gymnastics on Tuesday, February 18th.
Our schedule at San Mateo Boot Camp will be Mondays, Tuesdays, Wednesdays and Fridays from 5:45 am – 6:35 am.
You can join the NEW San Mateo Boot Camp or any of the other Bay Area locations seen here: Boot Camps. Take advantage of the 21 Day Rapid Fat Loss Program for only $39
Please share the Grand Opening promotion with your family, friends and co-workers. The Grand Opening promotion is good for all locations. This is for new clients only to try out the program.
Last year I was runner up for Best Boot Camp in the Bay Area A-List. Can you please vote for me to win in 2014 here: Bay Area A-List Please Vote and share with your friends.
If you are enjoying my weekly recipes and want more, I highly recommend Diana Keuilian's Family Friendly Fat Burning Foods (Paelo Program). I am not necessarily an advocate of Paleo, but she has created quite a resource to keep the food part simple. Check it out here–> Family Friendly Fat Burning Foods
The Trail Run & Hike Group will meet next Saturday, February 22nd(7:30 am): Waterdog Lake-intersection of Lake and Lyall in Belmont
We will do between 4-8 miles. You can do more or less, walk, jog or sprint 🙂
For the weekly trail schedule and directions go here: Trail Schedule
We are having a lot of fun on Saturdays at Boot Camp in Belmont. These are generally different workouts than our weekly schedule. We use a few of the obstacles in the Youth Obstacle Boot Camp with  the goal of taking you out of your comfort zone. This will get you ready for Tough Mudder and Spartan in 2014!
Commit to a fitness event in 2014–> 2014 Team Shamp Events. Save the dates on your calendars.
Your child can start the Youth Obstacle Boot Camp (YOBC) at any time for 50% OFF. You can see photos & videos here–> Youth Obstacle Boot Camp Facebook Page. 
For more information and to register go to:www.YouthObstacleBootCamp.com
We are now using Instagram. I am more or a Facebook kind of guy, but it is interesting. For those of you using Instagram, check us out: Instagram
In this newsletter, you will see an article called "5 lifestyle mistakes to STOP making" and a Tropical Salad with Teriyaki Chicken recipe below.
See my latest articles here: www.BrienShamp.com
Have a great week!
Brien