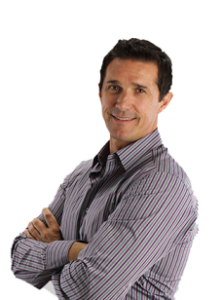 Like any small business, I survive off your referrals to your friends, co-workers and family members. I greatly appreciate all the shares and likes on email, Facebook, Twitter, LinkedIn, Google + and whatever else you are on these days.
I got a really cool recommendation from Dr. John Blenio today. Dr. John is one of my preferred resources for pain management located in San Mateo. For more on Dr. John go to: Active Release Therapist
Check out what Dr. John said below in his newsletter:
"If You Want to Transform Your Body and Your Health, Join a Fitness Boot Camp!
I've been going to a fitness boot camp in Belmont and I am absolutely loving the workouts.
What I love about them is how thorough they are.
Sure, I am going to lose weight and get more toned, but many of the exercises I am doing are also specific to muscles that become a problem when sitting at a computer most of the day.
And sitting at a computer most of the day is what many of you do. That's why I am writing this.
Brien Shamp's Boot Camps are located in the San Mateo area, and I highly recommend him. He has multiple boot camp locations throughout San Mateo county, and his classes are run by highly qualified personal trainers, and nutrition and lifestyle coaches.
His boot camps address your health from a very holistic perspective, and many of the aches and pains you feel from sitting all day, are aches and pains that can be resolved purely through improved physical fitness.
I typically recommend that you do specific exercises to rehabilitate dysfunctional muscles that are painful to you, but they are prescribed exercises specific to getting you out of acute or chronic pain as quickly as possible.
To stay out of pain, it's important you take care of your whole system — now and in the future, for your longer term health.
Brien Shamp's boot camps are specifically designed to achieve longer term health. Don't be intimidated by the phrase "boot camp" either. The classes are filled with all shapes, sizes, and age ranges. AND YES! YOU can do it too!
Click on the following link and go to his website here–> www.BrienShamp.com I recommend you try it out. You won't be disappointed."
John Blenio
Doctor of Chiropractic
Active Release Therapist
Thank you Dr. John and all of you for your trust. I know there are many options out there when it comes to fitness and nutrition.
If you have had success like Dr. John, please send me your success story. It makes waking up at 5 am much easier!
If you are not currently on a program go to www.ShampsBootCamps.com. We are no longer accepting new clients for the 6 am Burlingame Boot Camp or 5:15 pm Belmont Boot Camp. We are starting a new 8:30 am Burlingame Boot Camp on Monday!
Your friend & coach,
Brien
**************************************************************************
Join me onFacebook (click here) for answers to all your health, fitness, and nutrition questions.
Please Write Me a Review on Google +: Google +
Please Write Me a Review on Yelp: Belmont Boot Camp, Burlingame Boot Camp, San Carlos Boot Camp, San Mateo Boot Camp, Shamp's Studio Boot Camp
**************************************************************************
I work with those who desire weight & fat loss, pain reduction and stress management through comprehensive exercise, nutrition & lifestyle strategies. My dream  is to coach those who seek my help live their passions with happiness & love.
Thank you for allowing me to help you.
**************************************************************************
Check our life-changing fitness and nutrition programs to help you live your healthiest, fittest, and most energetic life ever!
Brien Shamp BS CSCS CMT CHEK NLC II
Personal Trainer, Nutrition and Lifestyle Coach
www.BrienShamp.com
www.Shamp'sBootCamps.com
www.10 DayDetox.com
www.21DayDetox.com
650-654-4604