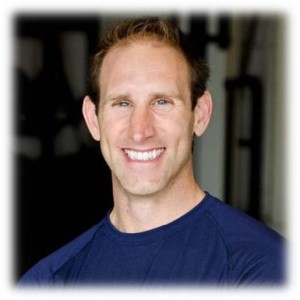 I hope you are having a great Easter. I was hanging with the family indulging a little too much and we got to talking about the LIVE with Kelly and Michael show.
If you don't know, this is a morning talk show and they are searching for the best fitness instructors and trainers to be featured on their show.
Can you do me a favor and nominate me here–> Click here
Five finalists will appear on the show and demonstrate their fitness routine with Kelly & Michael and be featured in a future issue of Fitness Magazine.
And…one finalist will receive the Grand Prize of $10,000.
If I win the Grand Prize I take the money and will throw a big party for all of you!
The deadline is this Friday, April 25th so please nominate me when you can.
Here is the link again–> Click here
I greatly appreciate your help!
Your friend & coach,
Brien
P.S. Please share this information with those who can benefit from my services and programs.
**************************************************************************
Join me onFacebook (click here) for answers to all your health, fitness, and nutrition questions.
Please Write Me a Review on Google +: Google +
Please Write Me a Review on Yelp: Belmont Boot Camp, Burlingame Boot Camp, San Carlos Boot Camp, San Mateo Boot Camp, Shamp's Studio Boot Camp
**************************************************************************
I work with those who desire weight & fat loss, pain reduction and stress management through comprehensive exercise, nutrition & lifestyle strategies. My dream  is to coach those who seek my help live their passions with happiness & love.
Thank you for allowing me to help you.
**************************************************************************
Check our life-changing fitness and nutrition programs to help you live your healthiest, fittest, and most energetic life ever!
Brien Shamp BS CSCS CMT CHEK NLC II
Personal Trainer, Nutrition and Lifestyle Coach
www.BrienShamp.com
www.Shamp'sBootCamps.com
www.10 DayDetox.com
www.21DayDetox.com
650-654-4604
Disclaimer: The entire content of this article and the www.BrienShamp.com website are based upon the opinions of Brien Shamp, unless otherwise noted. These statements have not been evaluated by the Food and Drug Administration. Products and services are not intended to diagnose, treat, cure or prevent any disease. If you are pregnant, nursing, taking medication, or have a medical condition, consult your physician before using products and services. Individual articles are based upon the opinions of the respective author, who retains copyright as marked. The information on this website is not intended to replace a one-on-one relationship with a qualified health care professional and is not intended as medical advice. It is intended as a sharing of knowledge and information from the case studies, research and experience of Brien Shamp and his community. Brien encourages you to make your own health and fitness decisions based upon your research and in partnership with a qualified health care professional.