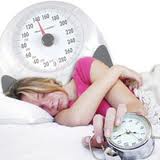 Back in 2012, I wrote a number of Key Fat Loss Tips that you can see here: Fat Loss Tips.
I have been meaning to add one about sleep, but I knew that this needed to be done by an expert.
Sina is the founder and CEO of SWAN Sleep Solutions (www.swanmedical.com), a company dedicated to helping the employees of forward-thinking corporations get better sleep in a medically-validated way.  He has over 12 years of experience in the field of sleep diagnostics and treatments.  And in case you were wondering, he averages about 7.8 hours of sleep per night.
Sina and I are also founding members of California Health Corps.
Sina wrote an article for my community a few months ago "Sleep more to lose body fat, weight and improve performance." You can see the article here–>Sleep more to lose body fat
He also wrote the Sleep Tips below for us as a quick reference guide for Better Sleep.
"We are designed to spend about 33% of our lives asleep"- Fat Loss Tip #40
Sleep Tips " A Quick Reference Guide for Better Sleep" by Sina Nader
1. No caffeine (including coffee, tea, sodas, energy drinks, etc.) within 7 hours of bedtime.
2. If you consume alcohol, allow enough time for your body to metabolize it before bedtime – this takes about 1 hour per drink (a beer, glass of wine, or a cocktail).
3. Avoid heavy dinners, and allow 4 hours between dinner and bedtime.
4. Go to bed at the same time, and wake up at the same time, every day – even weekends!
5. Your bedroom should be as dark as possible.
6. Your bedroom should be cool, not warm. We sleep better in cooler temperatures.
7. Take a warm bath/shower 30 minutes before going to bed.
8. Do not read anything, or watch TV in bed.
9. Your bed should be used for 2 things only: sleep, and sex.
10. Most adults need between 7 to 9 hours of sleep per night.
11. Stop using your phone, computer, etc. at least 1 hour before bedtime.
12. Make a written list of things you need to do the next day, so you "get it off your mind."
13. Practice some deep breathing/relaxation techniques for 10 minutes before bed.
14. Try to get exposure to natural light, right when you wake up in the morning.
15. If you must nap during the day, keep the naps less than 30 minutes in duration.
For the rest of the Fat Loss Tips go here–> Fat Loss Tips
See Memorial Day Boot Camp Schedule here:Memorial Day

Your friend & coach,
Brien
P.S. Please share this information with those who can benefit from my services and programs.
**************************************************************************
Join me onFacebook (click here)for answers to all your health, fitness, and nutrition questions.
Please Write Me a Review on Google +: Google +
Please Write Me a Review on Yelp: Belmont Boot Camp, Burlingame Boot Camp, San Carlos Boot Camp, San Mateo Boot Camp, Shamp's Studio Boot Camp
**************************************************************************
I work with those who desire weight & fat loss, pain reduction and stress management through comprehensive exercise, nutrition & lifestyle strategies. My dream  is to coach those who seek my help live their passions with happiness & love.
Thank you for allowing me to help you.
**************************************************************************
Check our life-changing fitness and nutrition programs to help you live your healthiest, fittest, and most energetic life ever!
Brien Shamp BS CSCS CMT CHEK NLC II
Personal Trainer, Nutrition and Lifestyle Coach
www.BrienShamp.com
www.Shamp'sBootCamps.com
www.10 DayDetox.com
www.21DayDetox.com
650-654-4604
Disclaimer: The entire content of this article and the www.BrienShamp.com website are based upon the opinions of Brien Shamp, unless otherwise noted. These statements have not been evaluated by the Food and Drug Administration. Products and services are not intended to diagnose, treat, cure or prevent any disease. If you are pregnant, nursing, taking medication, or have a medical condition, consult your physician before using products and services. Individual articles are based upon the opinions of the respective author, who retains copyright as marked. The information on this website is not intended to replace a one-on-one relationship with a qualified health care professional and is not intended as medical advice. It is intended as a sharing of knowledge and information from the case studies, research and experience of Brien Shamp and his community. Brien encourages you to make your own health and fitness decisions based upon your research and in partnership with a qualified health care professiona