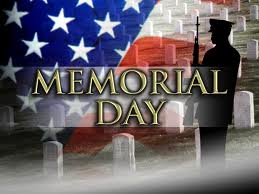 Nike is returning to San Francisco to host one of the best half marathons in the US – the San Francisco Nike Women's Half Marathon October 19, 2014. This is an extreme popular race so the only way to run is to enter a lottery. Team Shamp had a large group of women last year, many who had never run a half marathon before.
Everyone completed the half successfully last year! This year, we would like to create a similar group entry. However, the groups are limited to 10 team members per group so we will need to enter in multiple groups if there is enough interest.
There is more information below at this link:
www.nike.com/us/en_us/c/running/run-nike-women/we-run-sf/faqs
In summary, between June 4th and June 19th, the lottery will open. Coach Tonya and Dolores will create teams and send the information to everyone interested; you will sign up on a team. Payment will be required at time of registration however, the entry fee is not actually charged to your card unless you are accepted to the half marathon. On or before June 27th, those who are accepted will be notified by email.
If you decide to run and have little experience with such a race, Coach Dolores will provide a race plan you may follow on you can do it on your own. If there is enough interest, we can also try to schedule a couple of group runs this summer. With the race being 5 months away, there is plenty of time to increase your mileage so you may run the race successfully! Also, many women run/walk this race within the time limits.
This year, the fee is $180. The prize? In addition to running one of the more beautiful races in the US, you are greeted by firemen in tuxedos, Ghiradelli chocolate and a lovely Tiffany necklace in a
classic blue gift box. In addition, there is champagne, photo opps, massages and apparel and….a load of fun with your fellow boot camp buddies. Also, both women AND men are welcome to run!
Please respond to this email or email Coach Dolores Noonan @ ddnoonan@gmail.com if you are seriously interested in running for a Tiffany necklace and challenging yourself!
See Memorial Day Boot Camp Schedule here: Memorial Day
Have a great Memorial Day Weekend!
Your friend & coach,
Brien
P.S. Please share this information with those who can benefit from my services and programs.
**************************************************************************
Join me on Facebook (click here) for answers to all your health, fitness, and nutrition questions.
Please Write Me a Review on Google +: Google +
Please Write Me a Review on Yelp: Belmont Boot Camp, Burlingame Boot Camp, San Carlos Boot Camp, San Mateo Boot Camp, Shamp's Studio Boot Camp
**************************************************************************
I work with those who desire weight & fat loss, pain reduction and stress management through comprehensive exercise, nutrition & lifestyle strategies. My dream  is to coach those who seek my help live their passions with happiness & love.
Thank you for allowing me to help you.
**************************************************************************
Check our life-changing fitness and nutrition programs to help you live your healthiest, fittest, and most energetic life ever!
Brien Shamp BS CSCS CMT CHEK NLC II
Personal Trainer, Nutrition and Lifestyle Coach
www.BrienShamp.com
www.Shamp'sBootCamps.com
www.10 DayDetox.com
www.21DayDetox.com
650-654-4604