A creamy chocolate shake without the guilt! You won't miss the fat and refined sugar as you slurp up this tasty treat.
Servings: 2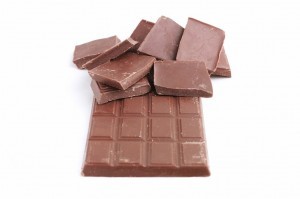 Here's what you need:
2 bananas, frozen
1/2 cup almond milk
2 scoops chocolate whey protein Prograde has a good whey protein source you can purchase on-line here: Whey Protein *You can also get a the best source from me at my studio (Standard Process & One World Whey)
2 Tablespoons raw almond butter
Dash of ground cinnamon
2 cups ice
Throw everything into a high speed blender, blend until smooth and creamy.
You can get more recipes for protein shakes here: FAT FIGHTING RECIPES
In Health, Fitness & Vitality,
Your friend & coach,
Brien
About Brien
Join Brien on Facebook
Write a Google+ Review
Write a Yelp Review: Belmont Boot Camp, Burlingame Boot Camp, San Carlos Boot Camp, Shamp's Studio Boot Camp
Disclaimer