We have created an award-winning adult fitness program and we have had many requests for a summer youth program, so we developed a NEW Fit Body Fit Body Kids and Teens Summer Program for ages 7-18.
The weekly program starts Monday, June 13th at the main Harbor Location in Belmont.
We have two main objectives for the summer program: Fitness and Healthy Habits.
Sign up below for 1 week or multiple weeks:
$ 60.00 per week <<< Click Here To Register
$ 25.00 drop in <<< Click Here To Register
Our fun and unique program will help our youth get or stay in shape, burn off energy, prepare for a sport, learn how to move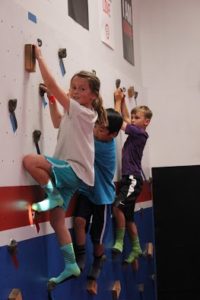 correctly and make better lifestyle choices.
Fun activities, high energy, and amazing coaches will make these sessions interactive and engaging. The participants will have fun doing obstacle course challenges, as well as metabolic strength and cardio exercises.
The coaches will emphasize the importance of breathing to improve strength and stability, core function and how it relates to stress reduction, digestion and more. The coaches will constantly focus on posture and how to lift things for both exercise and daily living.
During the sessions, participants will also learn about healthy eating and the importance of sleep.
The sessions will include a warm-up, a main workout of the day (wod) i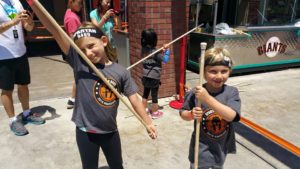 ncluding the obstacle course challenges, a game and a cool down. The participants have a blast, and best of all, burn off energy!
During the cool down we will sprinkle in some nutrition & lifestyle concepts, so they start thinking about their choices with food and sleep.
The program will be limited to 20 kids per group broken up into 3 groups:
I. 7-10 years old 1:45-2:45 pm
II. 11-13 years old 12:30-1:30 pm

III. 9th-12th grade:11:15 am-12:15 pm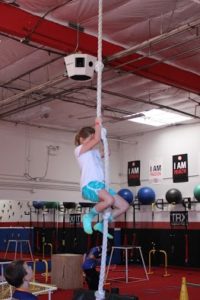 Sessions will be Mondays, Wednesdays and Fridays. The program will run from the week of June 13th through the week of August 13 (4th of July week off).

You can sign up for 1 week or multiple weeks below:
$ 60.00 per week <<< Click Here To Register
$ 25.00 drop in <<< Click Here To Register
We offer a 10% sibling discount.

Location: Brien Shamp's Boot Camps: 603 Harbor Blvd in Belmont.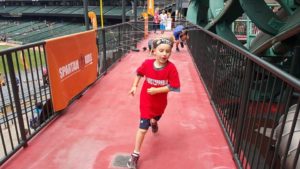 Please contact us for more information or call 650-654-4604.
For Parents: If you are interested in trying our adult Fit Body Boot Camp, please see the schedule and sign up >>> here.
We have four locations for your convenience. We would love for you to take advantage of our free week trial. The Boot Camp Program is transformative. You will look and feel healthy, energized, and see fantastic results. Please contact us for more information.