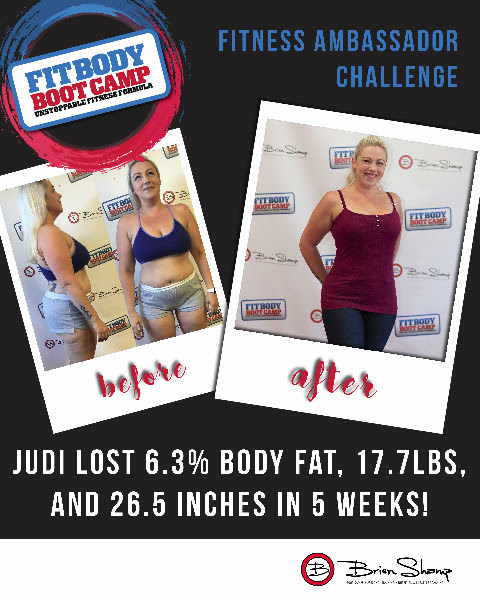 Here are some of our recent reviews:
"I love that it's truly a community—not only a community where I get fit, but individualized training to fit my body's specific needs/pains from trainers who know their stuff, but also a place where I am able to bond with other boot campers and find common ground. I love that there is a mind/body component as well as nutrition. Whether my goal is to lose weight or stay fit, I know there is a track for me. I've already recommended this camp to friends and will hopefully be bringing one friend in starting the fall." Milie
"All the instructors are great (especially Shannon and Gerald!). I've been going to bootcamp for almost a year and I feel so energized and strong. I love the cadence of the workouts, they never get boring. Fridays are the best because they're really tough. The community is great too – all the members are awesome people and it's nice socializing with them. :)Katharine
"The workouts are varied and the trainers are great! They are motivating and helpful. The environment is an easy transition for beginners not to feel overwhelmed." Kristina
"All the trainers are passionate about their work and attentive. They have a sincere desire to help me accomplish my fitness goals. " Bryan
"I appreciate starting my day with a challenging, fun workout at 6am. I love the variety, and working out with a great group of like-minded people. AND….Coach Brien is the best personal trainer who keeps me motivated to keep moving." Maritza
"Very Personal, I feel welcomed, a sense of peace/family not like any gym. Everyone is knowledgeable and willing to help you reach your goals. Brien is always researching and finding new and challenging methods to keep you guessing and motivated." Karalanda
Thank you to all of my wonderful coaches and amazing clients who continue to push themselves to be stronger every day!
Your friend & coach,
Brien
Try out our Fit Body Boot Camp Afterburn Workout totally FREE with unlimited sessions for 7 days: 1 Week Boot Camp Trial Info
Fit Body Boot Camp is the only 30 minute group personal training program that's fun, affordable, gives you fat loss results and challenges your body every time. Best of all, we guarantee you'll be happy with the results or you get your money back.
The boot camp sessions are approximately 45-50 minutes long. Each session includes a 10-15 minute warm up phase with mobility and core movements to prepare you for the 30 minute metabolic workout, and then it ends with a 5 minute cool down phase.
Telephone: 650-654-4604
About Brien
Join Brien on Facebook
Write a Google+ Review
Write a Yelp Review: Belmont Boot Camp, Burlingame Boot Camp, San Carlos Boot Camp, Shamp's Studio Boot Camp
Disclaimer